Hi friends!
In the words of Rudyard Kipling "God could not be everywhere, so he made mothers"
We all may not say it but we all feel safe sitting besides our mothers. A handmade card speaks volumes of your love for your mother.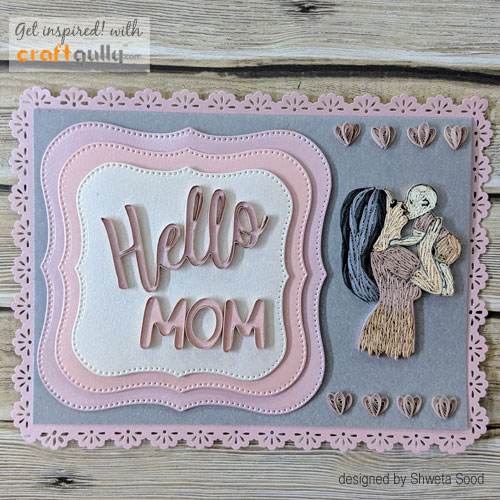 Today I am here with a Quilled mother's day card.
This card is an DT post for CraftGully. I have used all pastel shades to give this card a subtle look.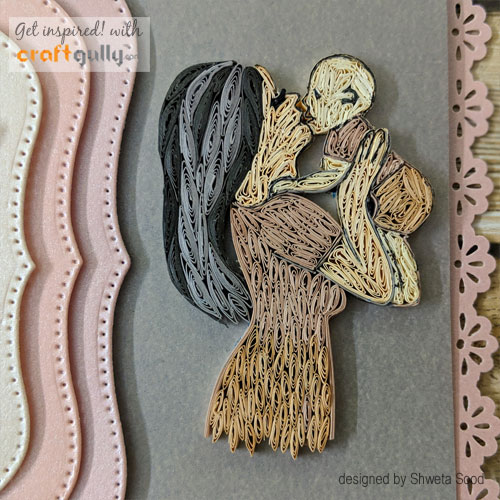 I have used the metallic cardstock for layering the scalloped squares die cuts.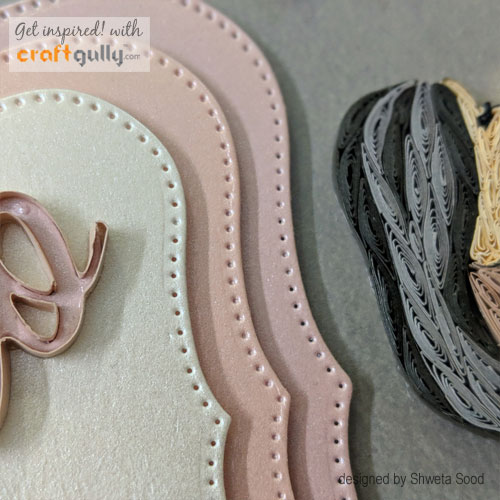 The die-cut 'Hello' has been quilled on the edges.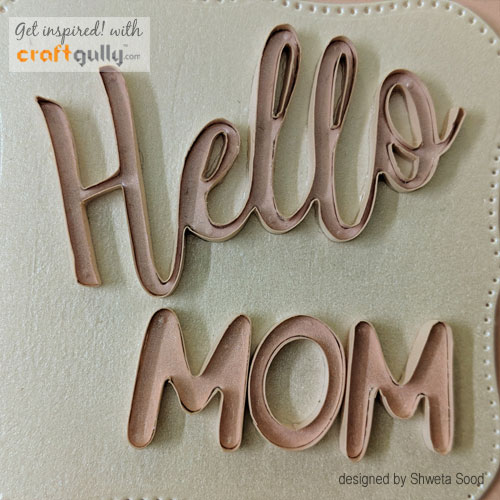 Small flowers which adorn the card have been made by cutting the 3mm strips into 1.5 mm strips.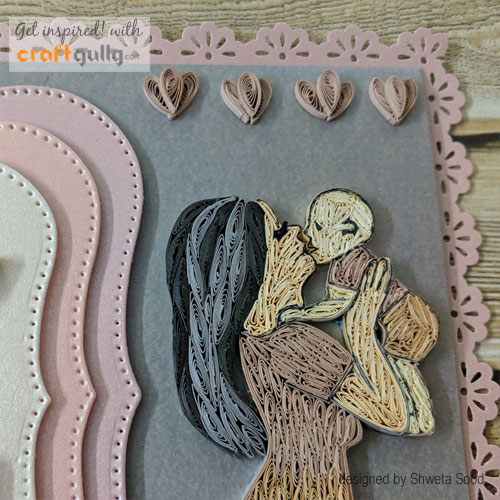 I have used the following supplies for making this card.