Hi friends! Today I am on CraftGully blog for my new DT post Quilled Mandala.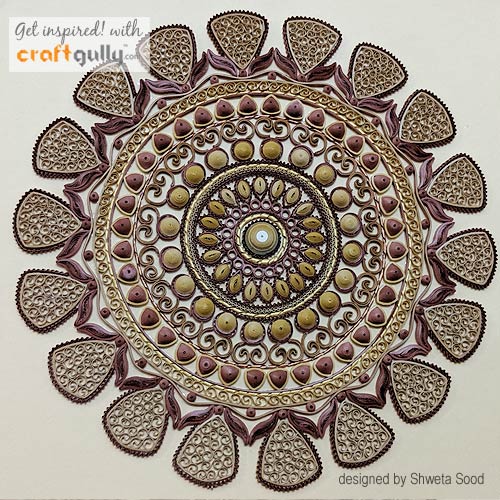 The complexity and beauty of mandala designs always attracted me but I could never gather up energy to make one. I always had the fear that mandala, if not made in perfect symmetry will never look beautiful. For me mandalas are beautiful and vibrant designs complementing symmetry in their artistic flow. I hope, I have done justice to the mandala it deserves.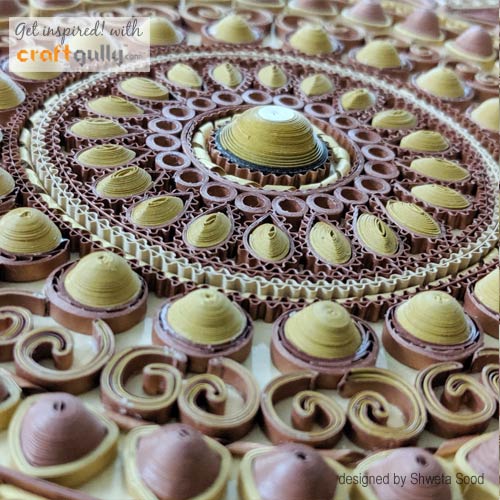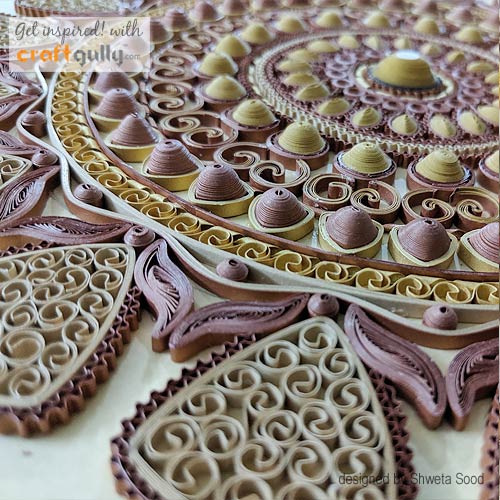 Taking various shades from CraftGully in browns , metallic copper and metallic gold and using techniques like crimping, beehive swirls, shaped domes and spiral quilling along with some basic techniques have been used here.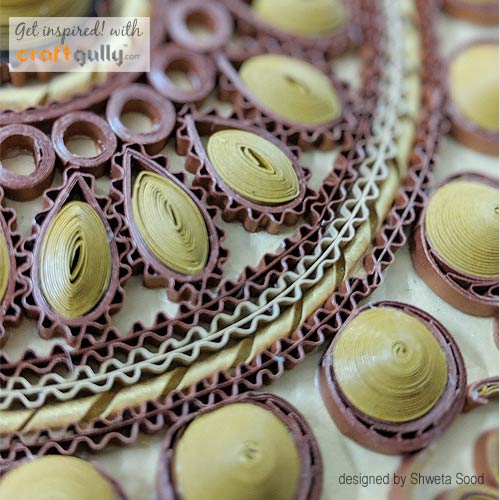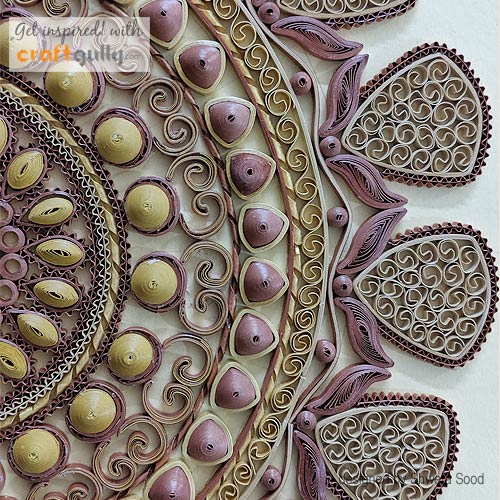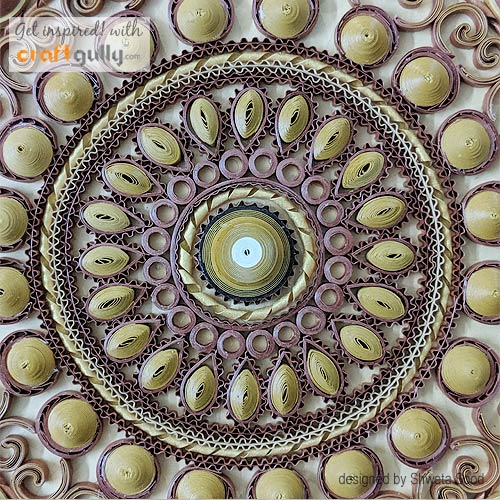 Products used to make this awesome mandala: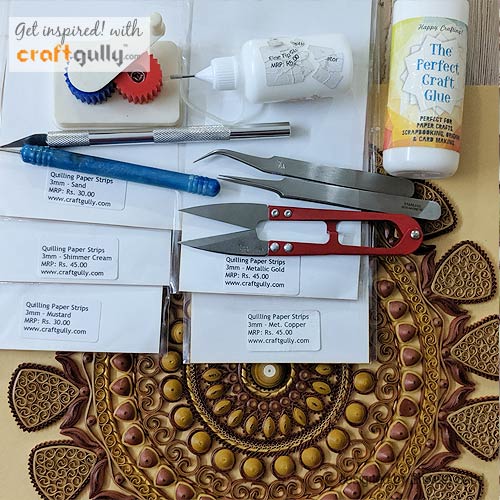 I hope you love it as much as I do.
Happy Quilling!!
Shweta Sood