Here is a twist to the quilled clocks that you would normally come across!
i didn't want to make the same kind of clocks and when i saw the clock mechanism at CraftGully, i knew something different could be made with it.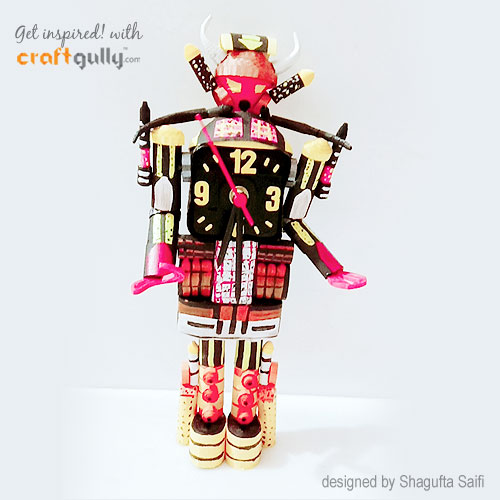 A fair amount of planning went into the making of this Shogun Warrior Clock.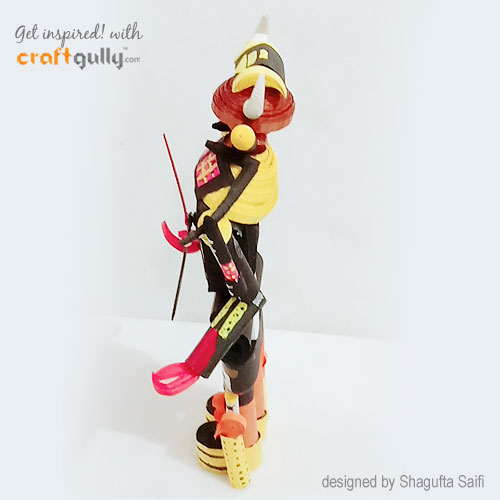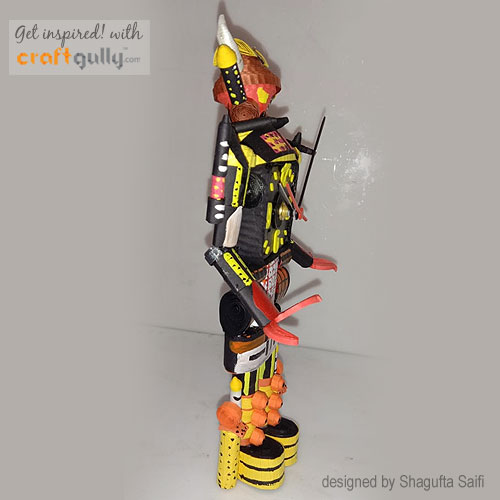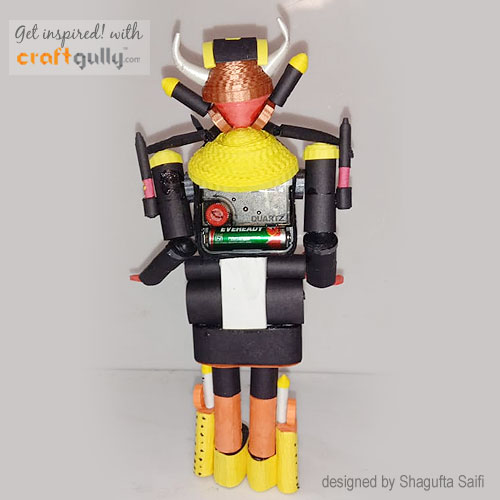 You can stand this one up in the corner, and you know you are ready for anything, any time. My kids loved it, and I hope you did too!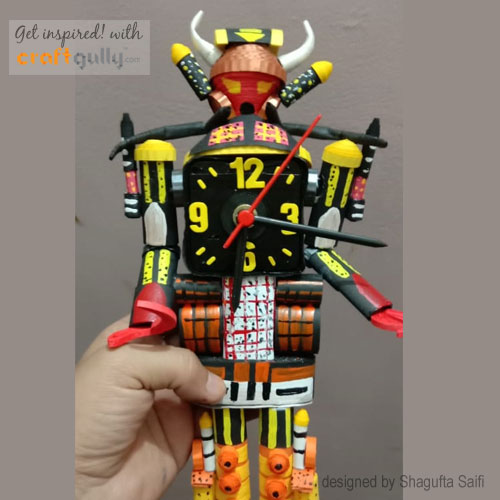 Products used: