My Dot Mandala Wall Clock. Isn't it a mesmerising piece of art ???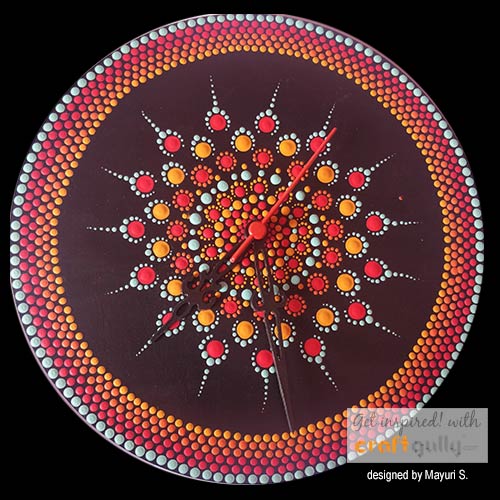 Starting off with black gesso as base, I then used these Creative Genie chalk paints to dot the Mandala. The shades I used are - Carnation Red, BonFire, Sunset, Solar Glow and Frosty Mint.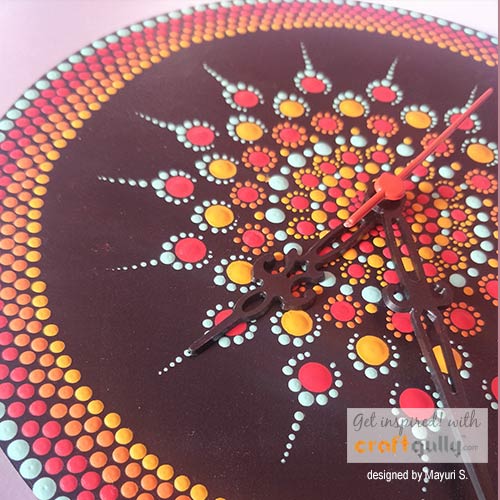 The thickness and consistency of the paint you use in Dot painting is very important and the Creative Genie Chalk Paints are perfect for it.
These paints have a quick drying property and you can keep working continuously without having to wait for it to dry.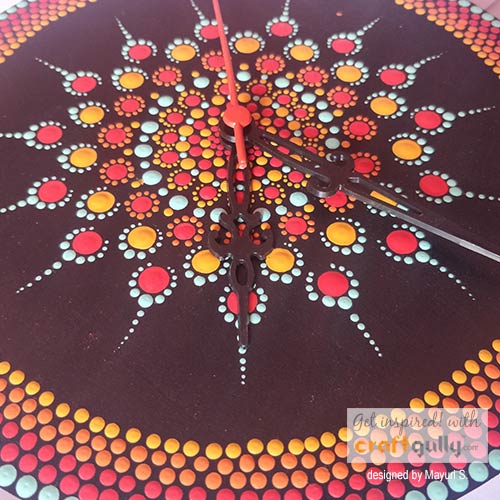 I loved dotting my project with Creative Genie Chalk paints.
Craft supplies used: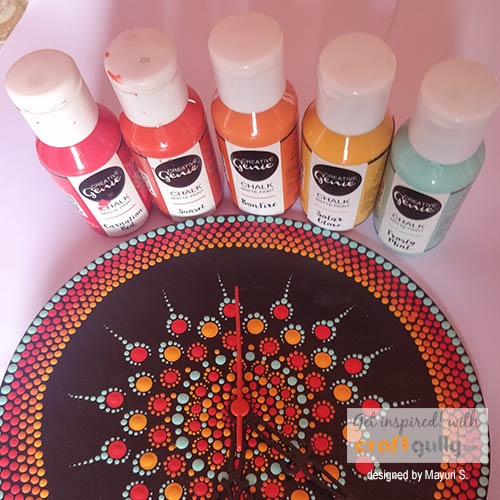 The outcome is so peaceful. Hope you all liked it.
-Mayuri