Bright Coasters
06 May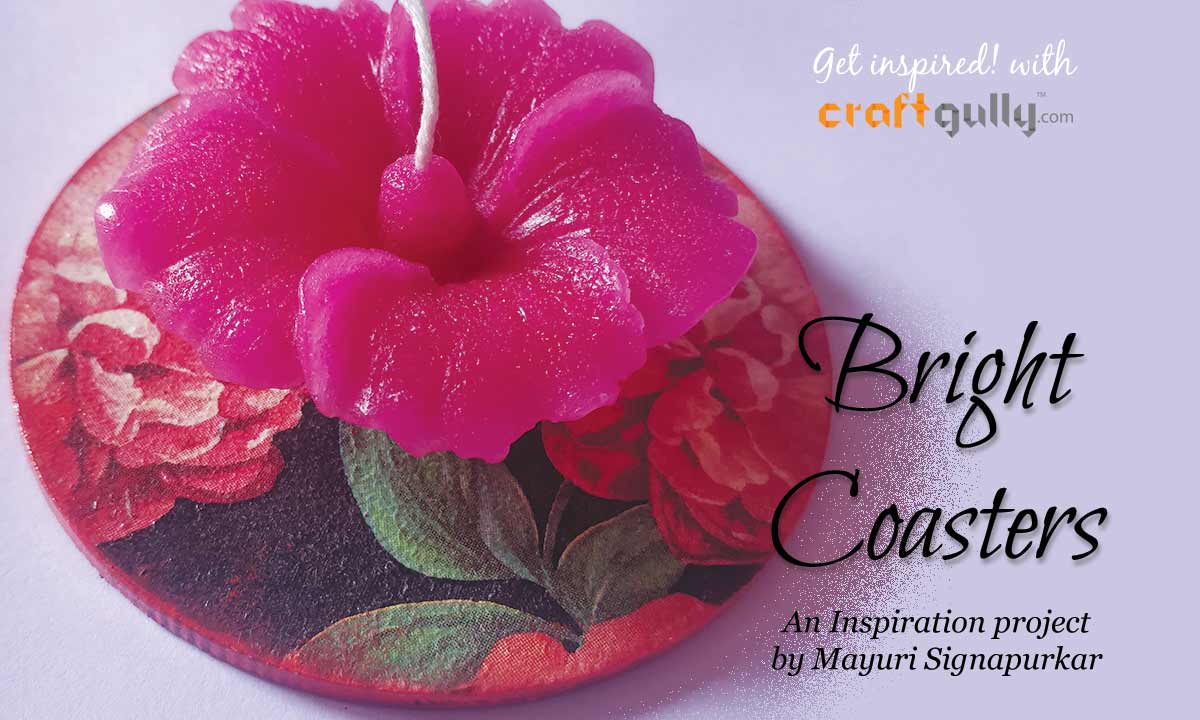 Hello everyone,
I Love Coasters!
Red is a symbol of Love and I love these CraftGully products, specially Creative Genie chalk paint Sunset. Bright coasters was all I wanted to make and so I choose these floral napkins from CraftGully.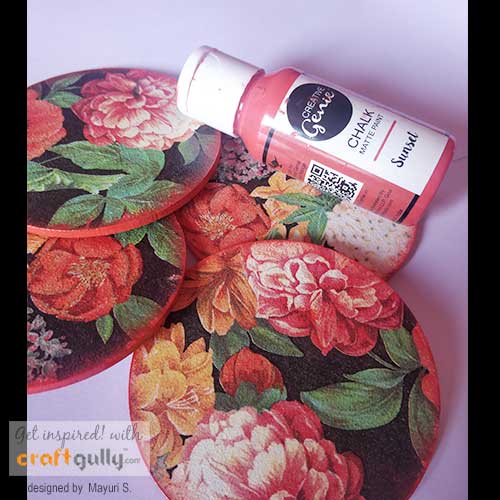 I decoupaged the napkin on to the MDF base, used one of my favourite color Creative Genie Chalk Paint Sunset and sealed it with glue and varnish.
Outcome of the coaster after using the napkin and Sunset shade of the chalk paint was just like a bright sun rising for the day.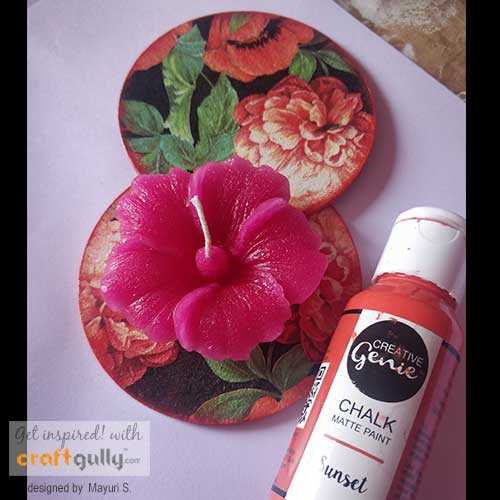 Craft supplies used:
Happy crafting with CraftGully.
Regards
Mayuri