Cheerful Decoupaged Coasters
18 May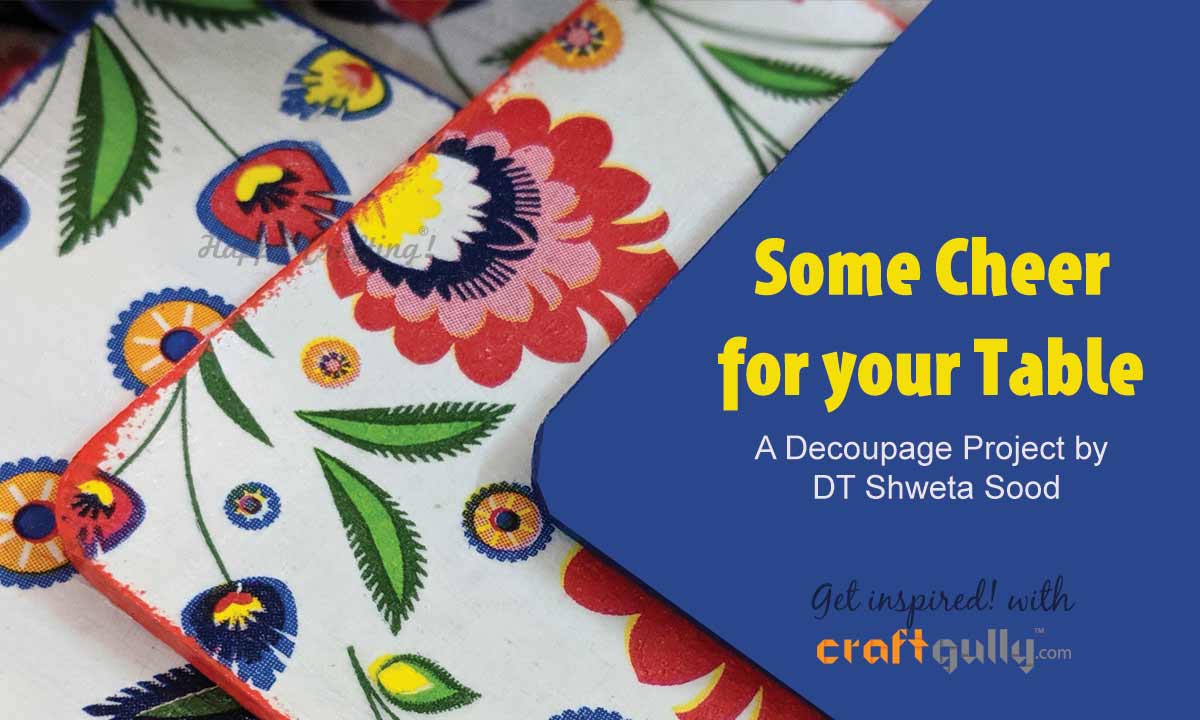 Hi friends!
Today I am here with beautiful and zesty colourful decoupage coasters . These can brighten up any dull room. These have been made as inspiration post for CraftGully.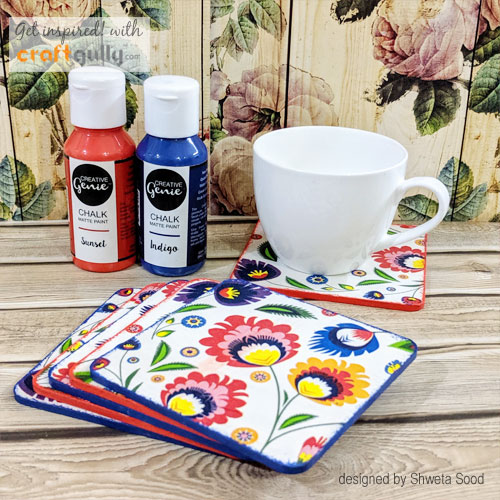 I have used the chalk paints Sunset and Indigo from Creative Genie chalk paints to alternatively colour the coasters.
When it was completely dry I decoupaged it with these colourful decoupage napkins.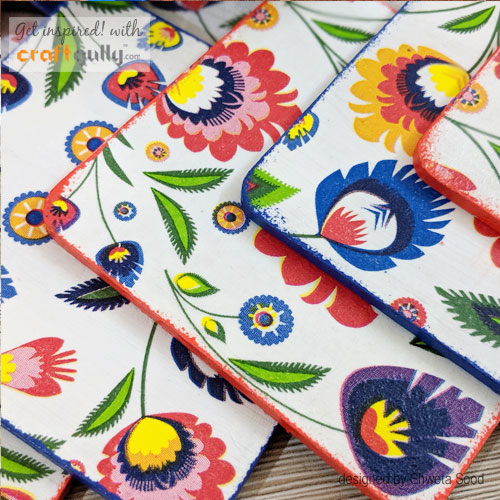 For the edges I dabbed the craft sponge dipped in same colour of chalk paint and distressed the edges with it.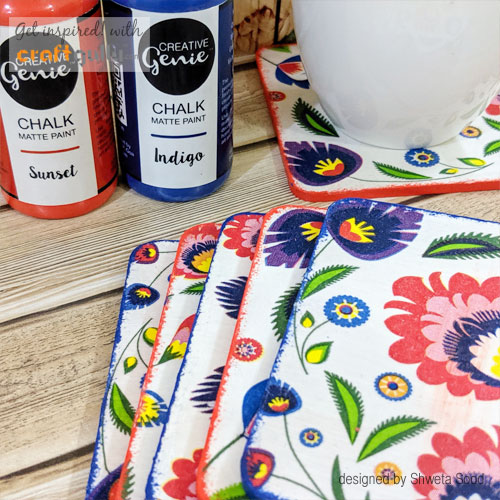 Finally when it was completely dry I gave a coat of varnish to the coasters. The vibrant colours give these coasters such a stunning look.
I have used the following supplies from the store