Decoupaged Candle Holders
12 Jun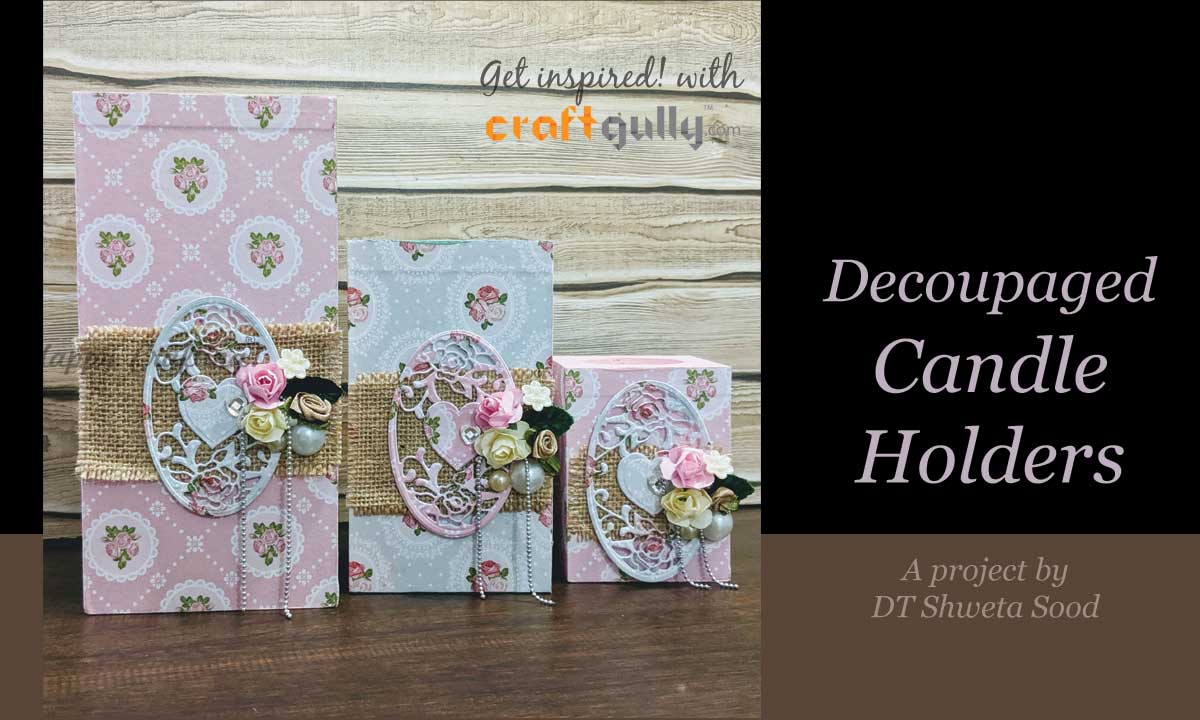 Hi friends, my new and simple project is so easy that everyone can surely try and get the same beautiful results.
Inspired by the beautiful Decoupage Papers Framed Roses, I decided to use them on a set of candle holders.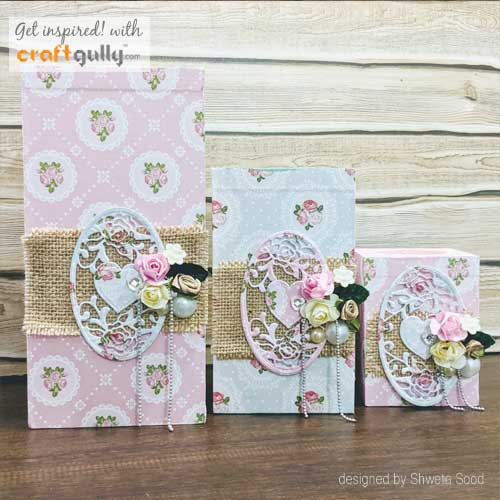 These nesting candle holders were a perfect choice. I decoupaged these with alternating colours of the Framed Roses.
I used Creative Genie Chalk Paints on the top and the base of the candles holders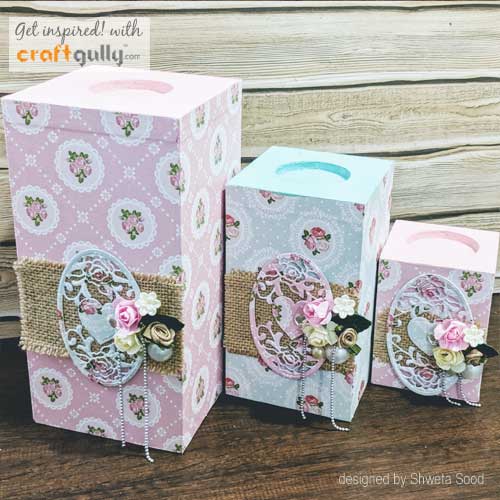 For decorating the same I used the Burlap/jute trim for the base of the embellishments. I stuck a cardstock on the decoupage papers and and took out alternating coloured die cuts for embellishing.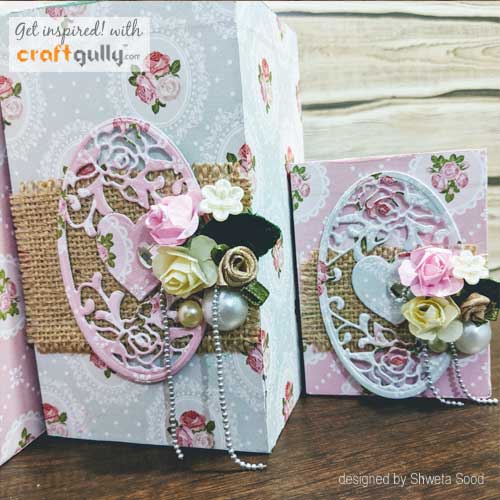 On these I stuck the tiny roses from the store and other small embellishments. Finally I gave it a coat of spray varnish.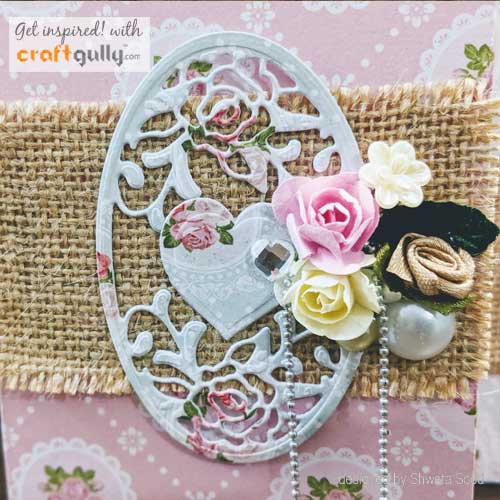 I hope you too try these.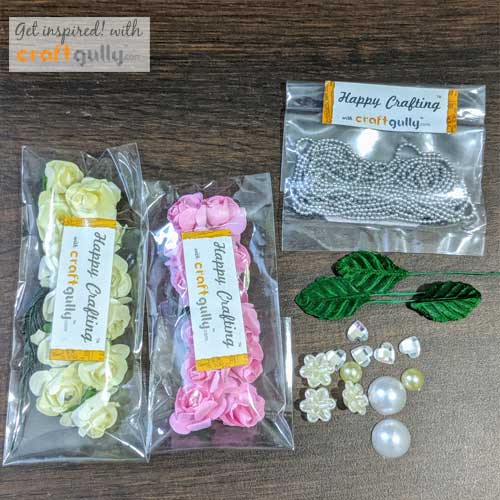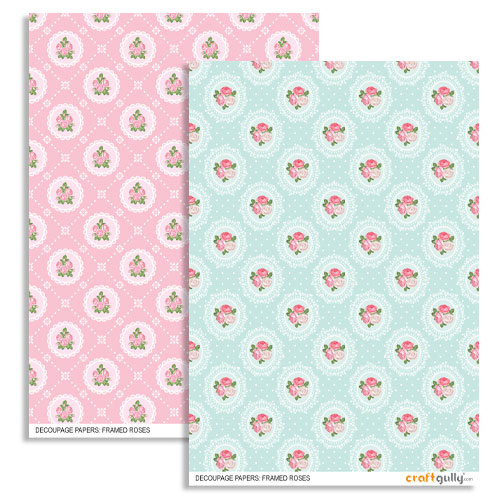 Products Used: