Rang Birangi Tray Set
25 Jun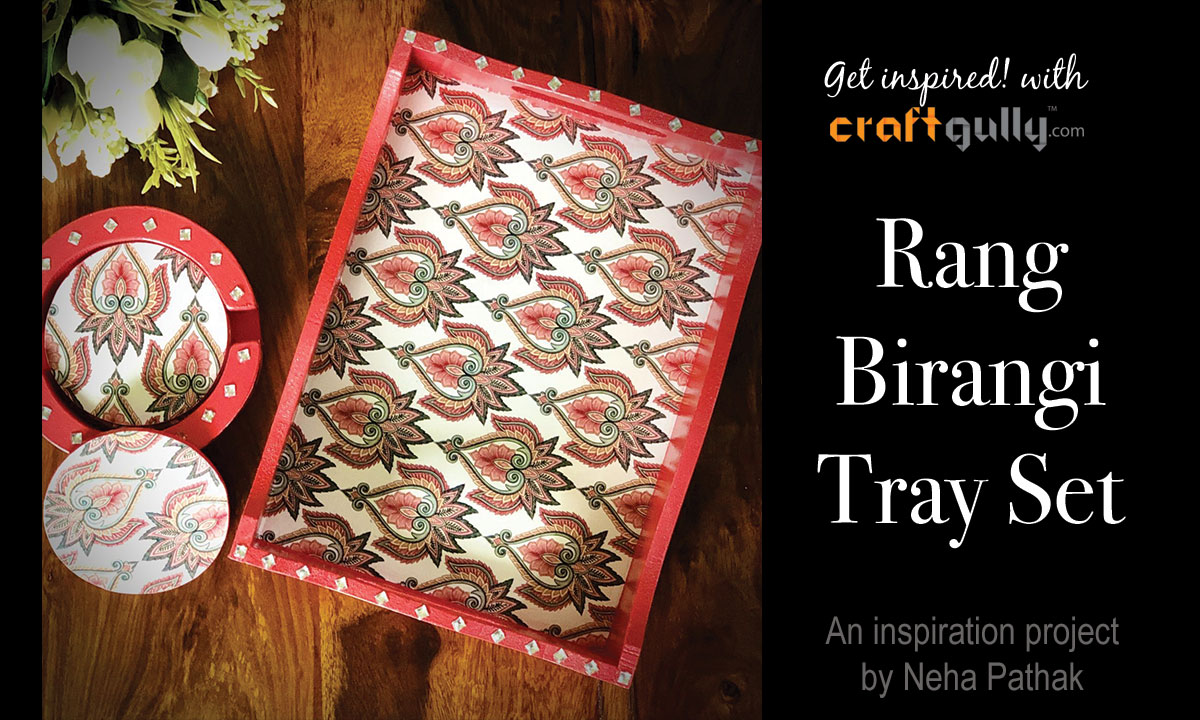 Hello friends,
Today I am sharing my first DT project for CraftGully.com - a decoupaged MDF tray and a set of tea coasters. For this project I used Scrappy Tales decoupage papers, Creative Genie chalk paints and other craft supplies from CraftGully.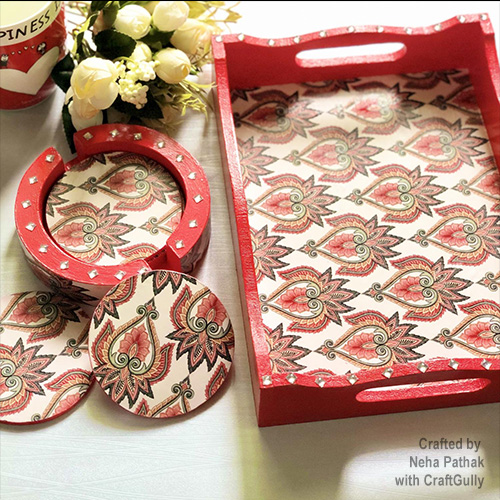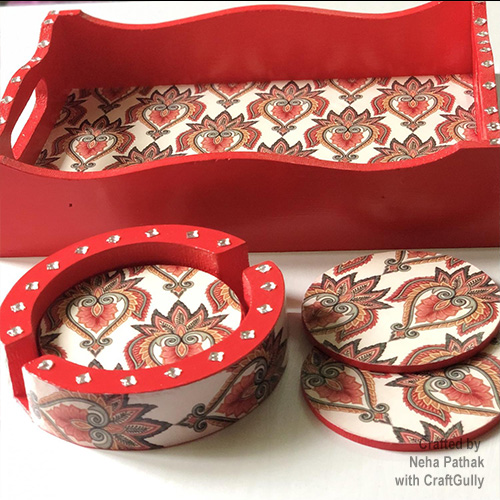 Lets take a look a the process:
After scrubbing the tray and coasters with sandpaper, I thoroughly wiped the bases to remove all dirt and grime. Then I applied a layer of Creative Genie White Gesso and left it to dry completely.
Next I applied 2 layers of Creative Genie Carnation Red Chalk Paint on tray and coasters.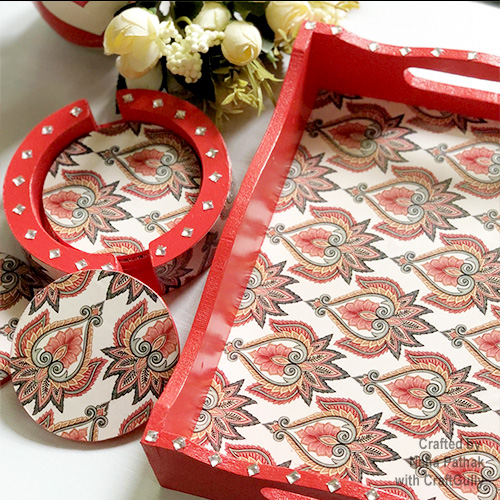 Taking the exact measurements of the base of tray and coasters, I cut the Scrappy Tales Decoupage Paper 'Rang Birangi'. After applying a layer of Creative Genie Perfect Decocraft Glue on the bases of tray and coasters, i slowly pasted the paper avoiding and bubbles and creases.
Later on I also sanded the edges of coasters with a filer to remove any excess of paper. After it dried completely I applied a layer of Creative Genie Decocraft Glue again on top of it and later on sealed whole tray and coasters with Creative Genie Perfect Varnish+ (2 coats).
I also used some kundan stones from CraftGully to decorate it.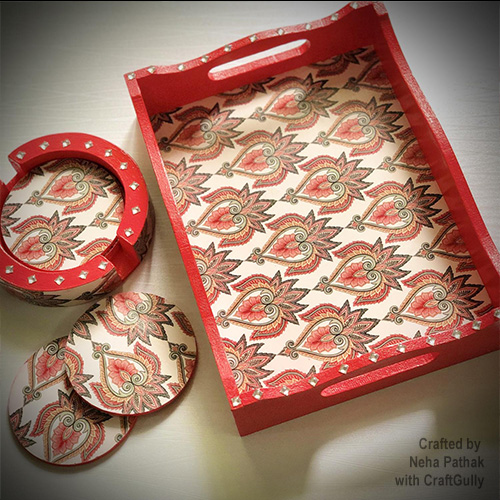 Materials Used :