Decoupaged Trinket Box
23 Apr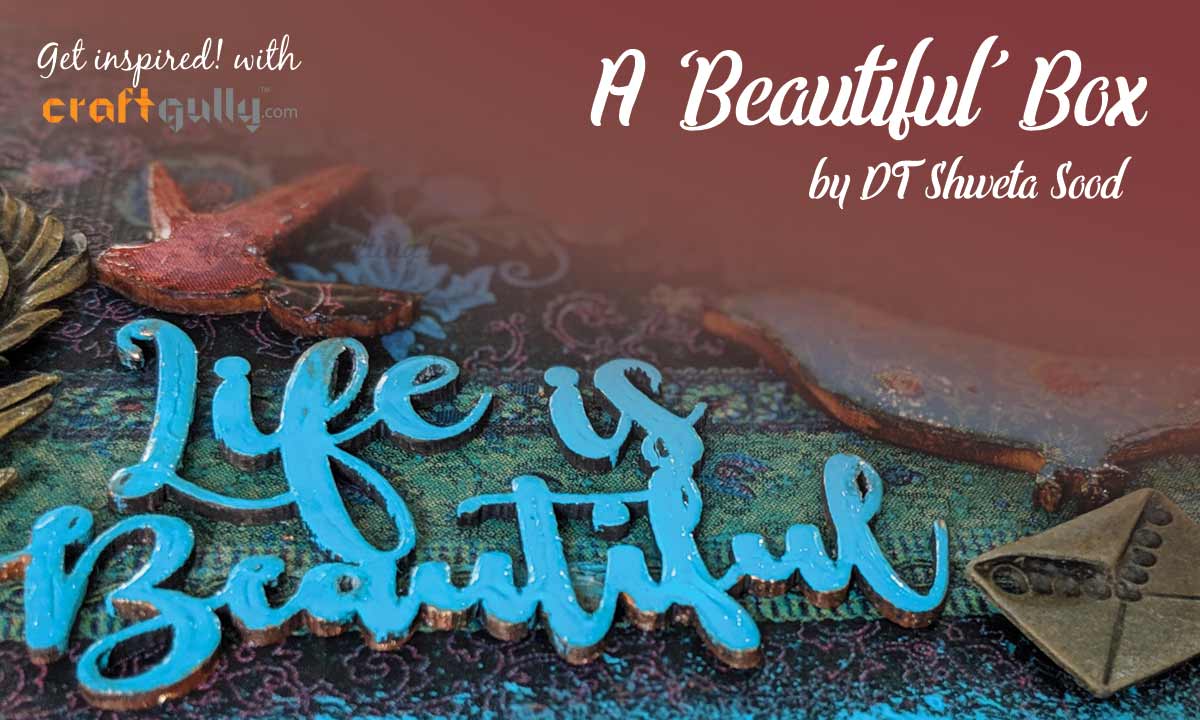 Hi friends today I have made this beautiful decoupage box for trinkets using CraftGully supplies.
I am amazed by how a simple box can be transformed into a beautiful trinket box.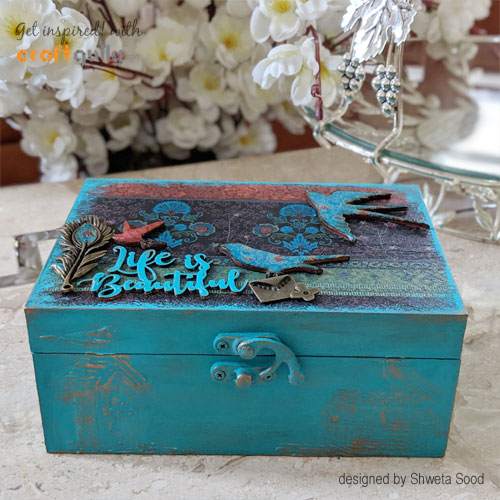 The awesome creamy Creative Genie Chalk Paint Jamaican Teal is the base of the decoupage box
For the top lid of the box I decoupaged it with Decoupage Napkins #62 from the store.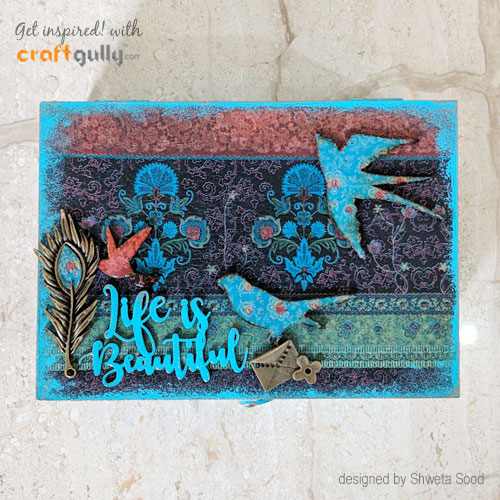 For the embellishments I took chipboard cutouts and decoupaged it with the same napkin. Then I took the sentiment "Life Is Beautiful" and coloured it with chalk paint Jamaican Teal. To give a glossy glazed finish, I took all the chipboard cutouts and the sentiment and generously covered it with The Perfect Glaze by CraftGully and let it completely dry without any intervention. On drying it gave a perfect glossy glazed amazing look.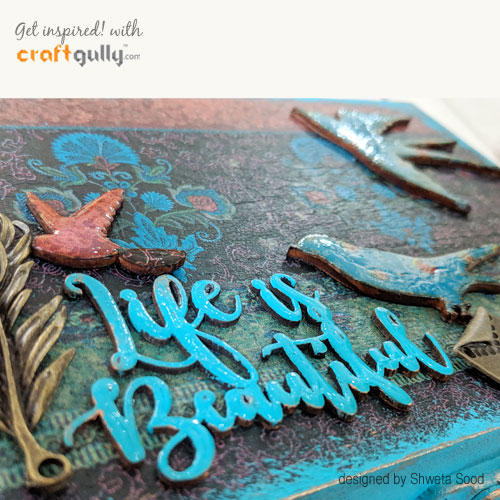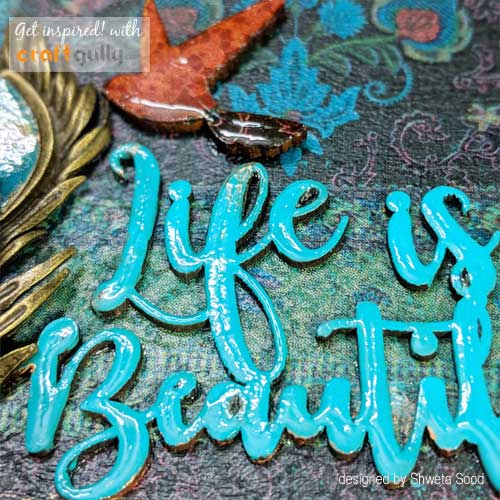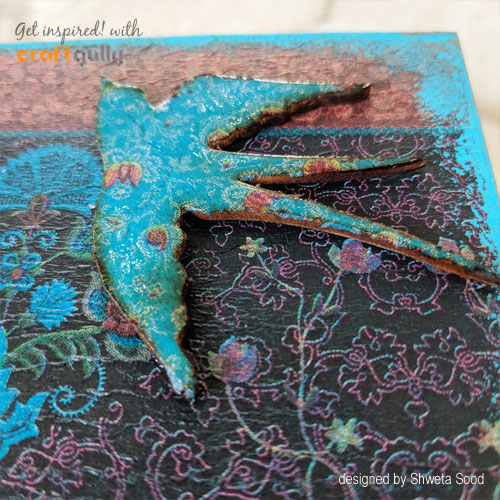 I made the designs on the lower half of the box with the help of the Creative Genie Texture Paste and stencils , which were later dry brushed with Creative Genie Metallic Copper Acrylic Colour.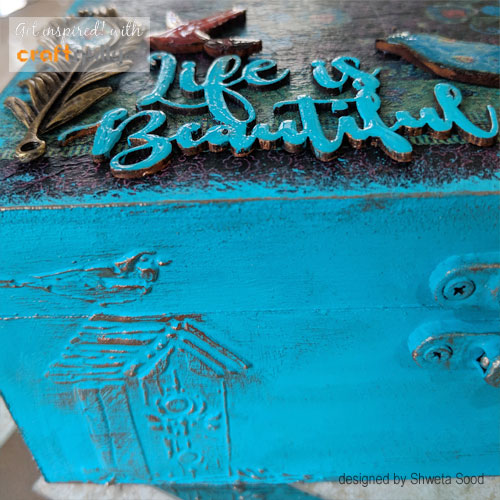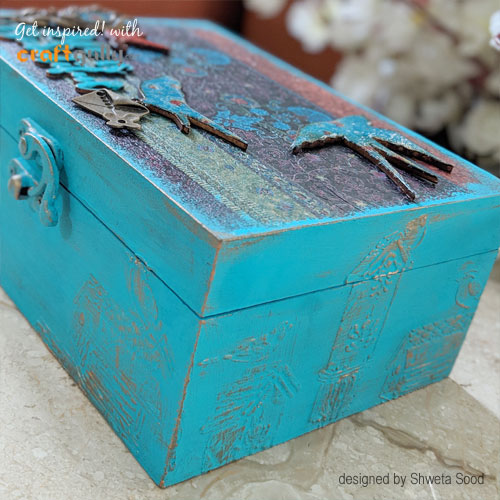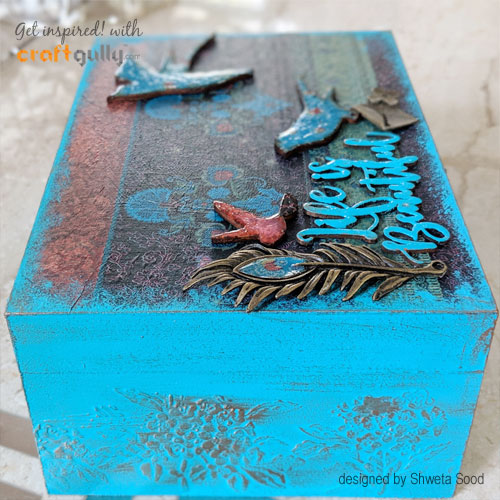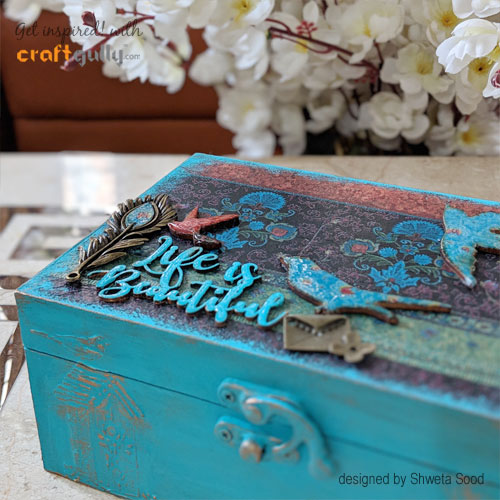 The final look of the box is so much enhanced by the glossy finish by The Perfect Glaze.
I hope you too are inspired to try these amazing products.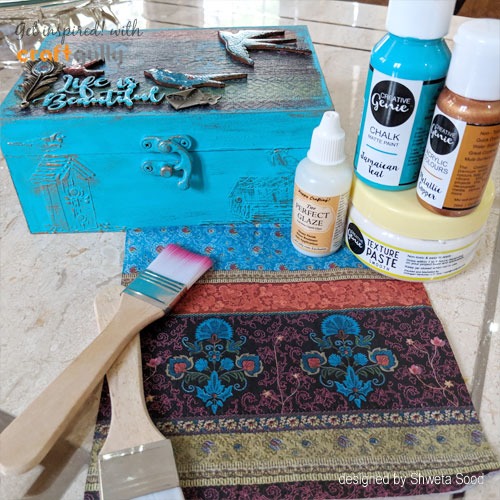 Products used in this project:
Happy Crafting!!
Shweta Sood