Fairy House Pen Stand
25 Oct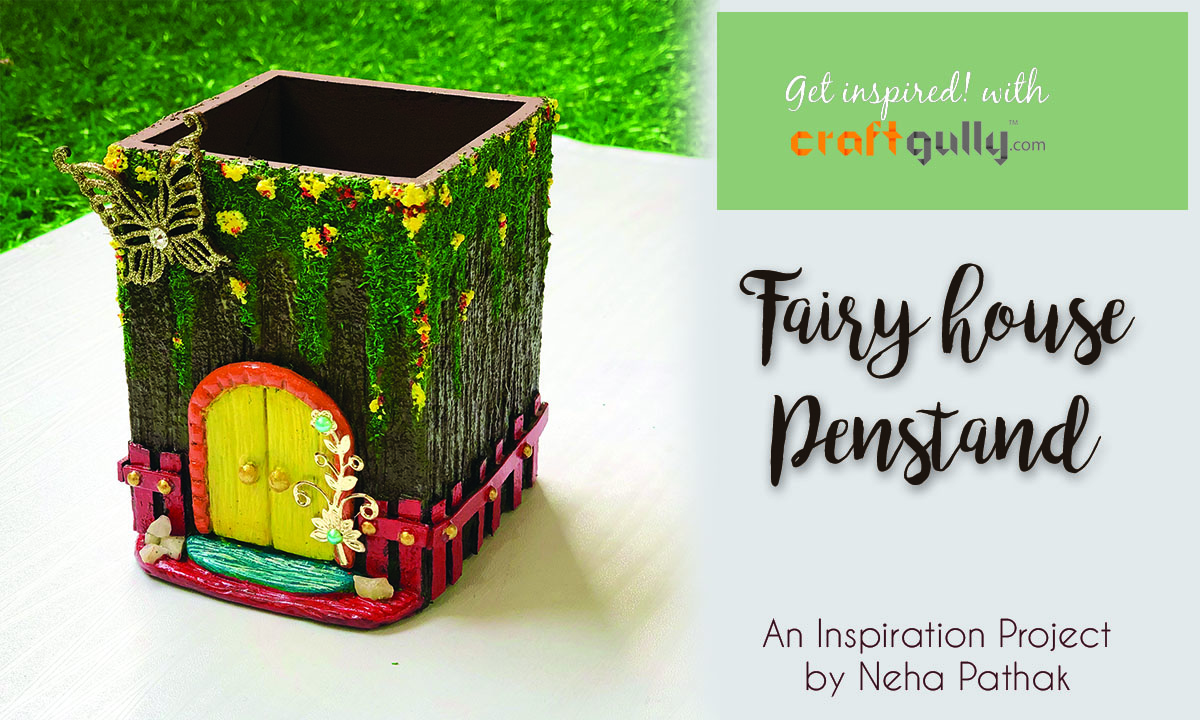 Hello,
Have you tried making a fairy home?
How about a fairy home and penstand together?
I have created a fairy house themed planter/ penstand.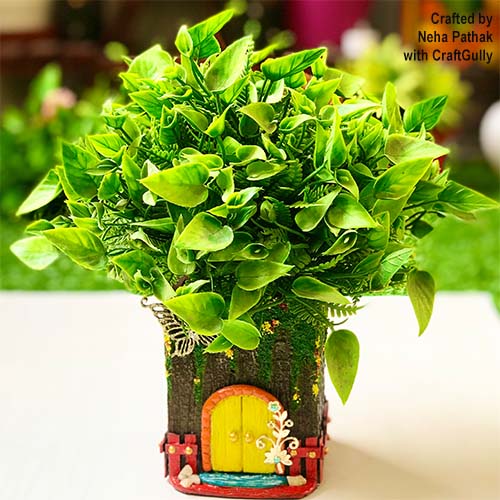 Once dried, I reapplied the
Super Fine Texture Paste
on the upper part of the stand and created a bush creeper. I also used
air drying clay
to create the door and steps. Next, using wooden disposable coffee stirrers, I created a fence.
After it dried off completely, I applied
black gesso
all over except the door portion, fence, and steps.
Next, I shaded the tree textured portion with Creative Genie
Mocha
and
Melted Chocolate
chalk paints.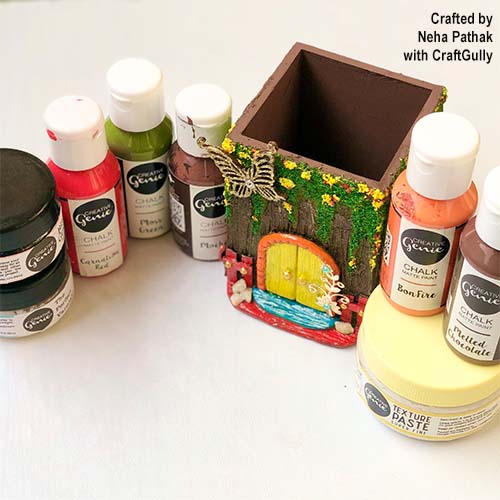 I painted the bush creeper with
Moss Green Chalk Paint
and also applied very little sawdust on it to add texture.
I then painted the door, fence, and steps. I also added a few stones on the sides of the pavement and painted a few random flowers on the bush creeper to enhance the look.