Quilled Gerbera Flowers
05 Nov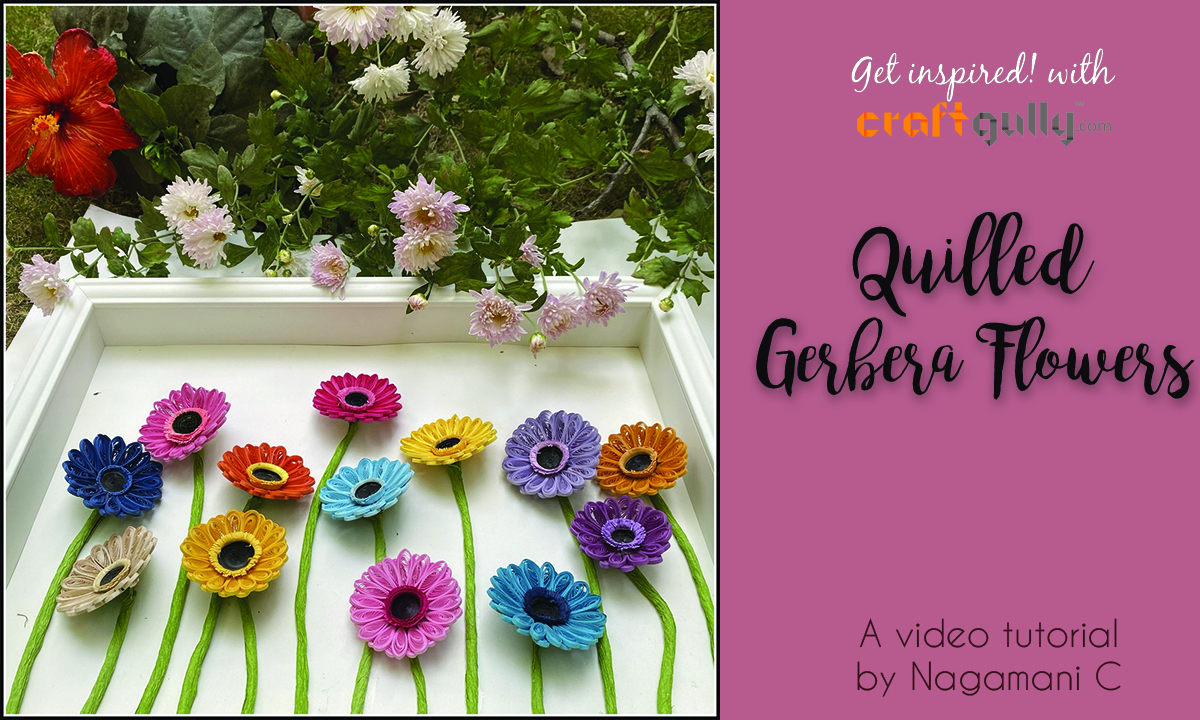 As they say, the earth laughs in the form of flowers. A flower, irrespective of its size, shape, and colour never fails to inspires me & ignites the artist in me. I can never tire of quilling flowers.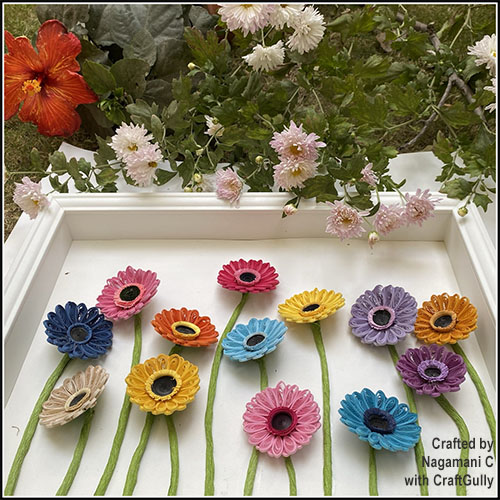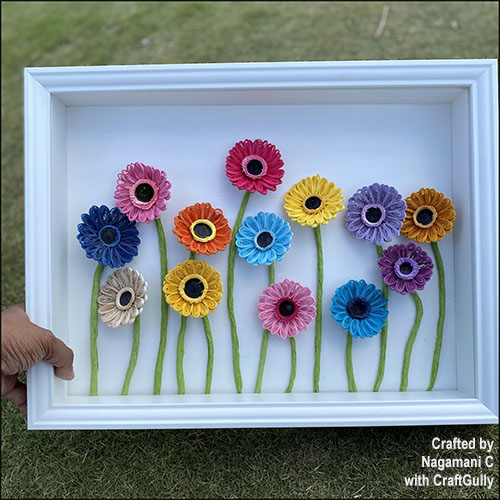 Spring is here, painting nature & mother earth with beautiful & colorful flowers. The DT project for this month is inspired by nature's colourful palette around me.
May our lives be coloured with hues of happiness!
Let's enjoy the festive spirit and the music of celebration. Happy Holi to one and all !!
Here is the video demonstrating the making of paper quilling gerbera
So, what do you think? Will you be making this? Let us know in the comments below.


Materials used
Quilling Strips 2mm
- Ivory, Pineapple Yellow, Lemon Tart, Orange, Golden Yellow, Baby Pink, Rose Pink, Bubblegum pink, Baby blue, light blue, Sailor Blue, Purple Orchid, Black
Pre-Taped Wires
Papers A5 - 100gsm - Assorted
The Perfect Craft Glue
Duplex Paper
- Green
CraftGully Quilling Slotted Tool