Quilling Fringed Flower
08 Nov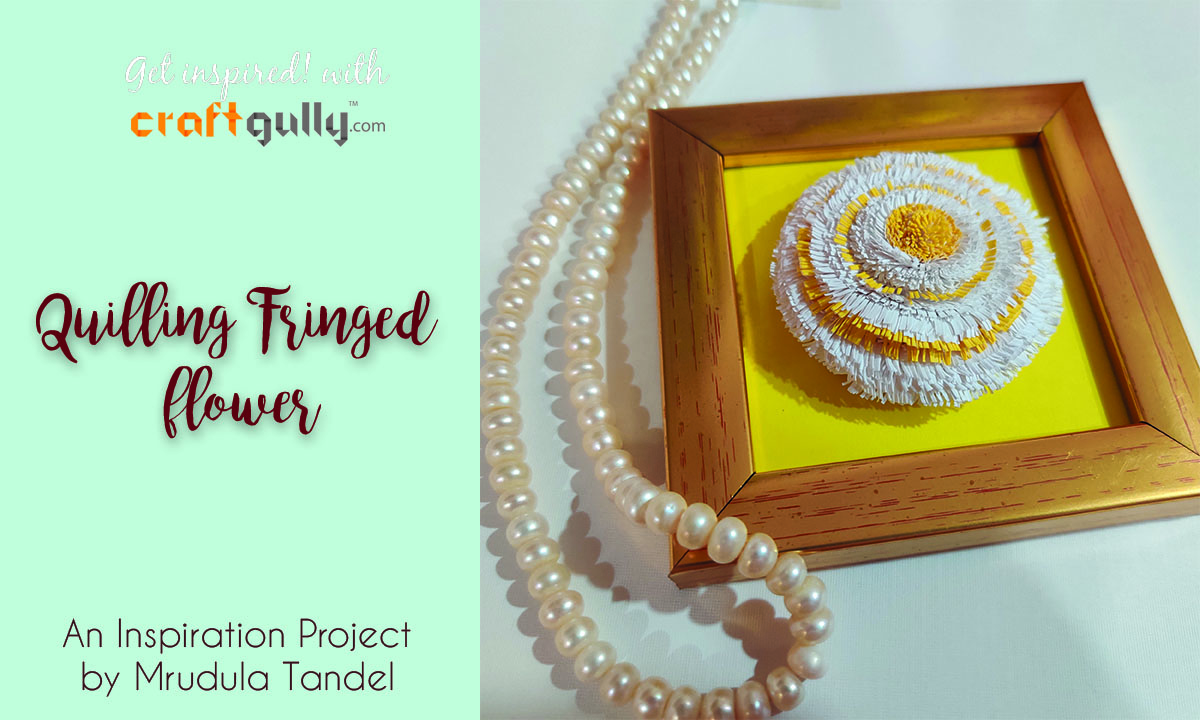 Less is More! Is that what you are looking for to decorate your space?
Go with this simple and cute
mini frame
from CraftGully and check out how it looks with this simple yellow flower that I made using the fringed quilling technique.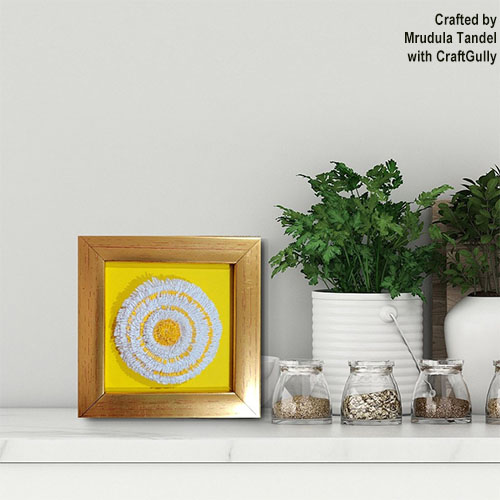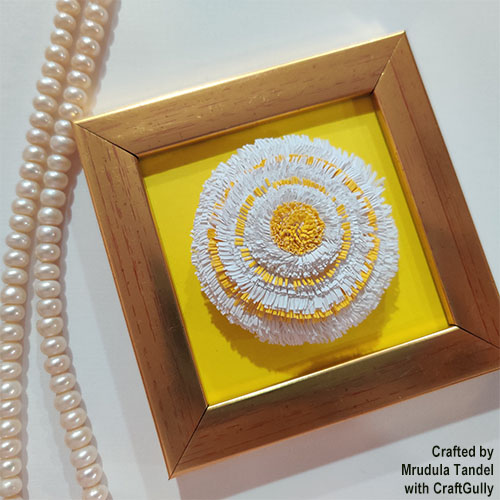 Step 2
: Now using a sharp pair of
scissors
(fine tip scissors work best), cut the fringes to the half side of the strips as shown in the picture. Cut as fine as possible to get a great effect.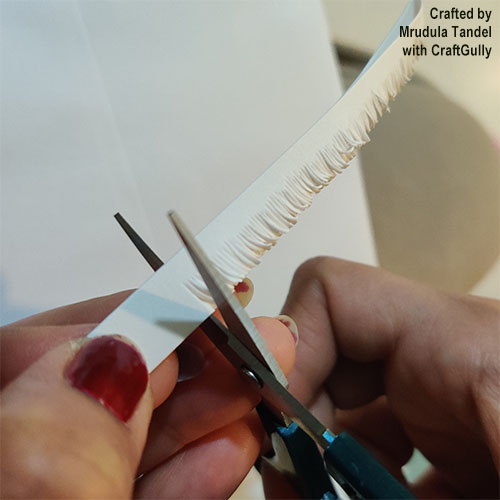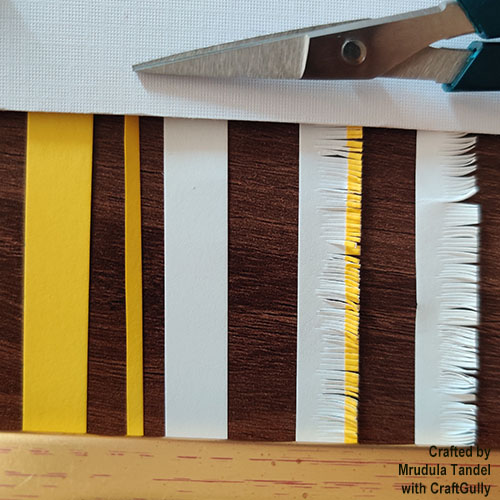 Step 3: I have glued a thick white strip on the other end of these strips. This step will add some more space when you roll the strips and the fringes will not be too close to each other.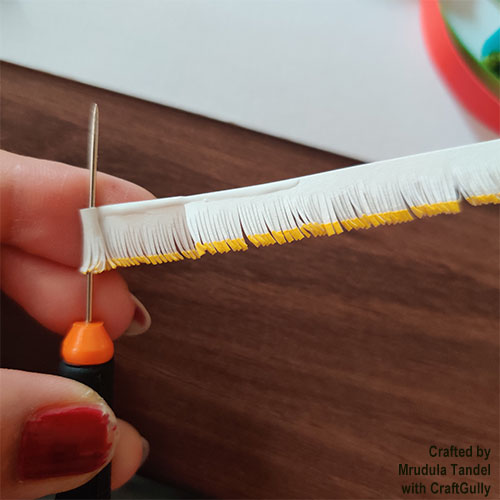 Step 4
: Roll the fringed strips using a
quilling needle
and
glue
while rolling. Observe how I added here the yellow-edged strips in between to get a beautiful effect for the flower.
Now your big and simple flower is ready to be placed in the cute
mini frame
. You can use any of the
background paper
that you want. I have used here yellow paper from CraftGully's
assorted set of 100gsm papers
.
Decorate your space with this
mini frame
, either as wall decor or tabletop!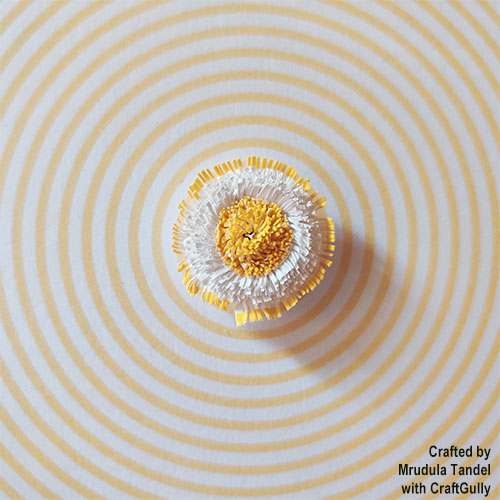 So, what do you think? Will you be making this? Let us know in the comments below.