Sea Shells Minimalistic Decoupage
22 Mar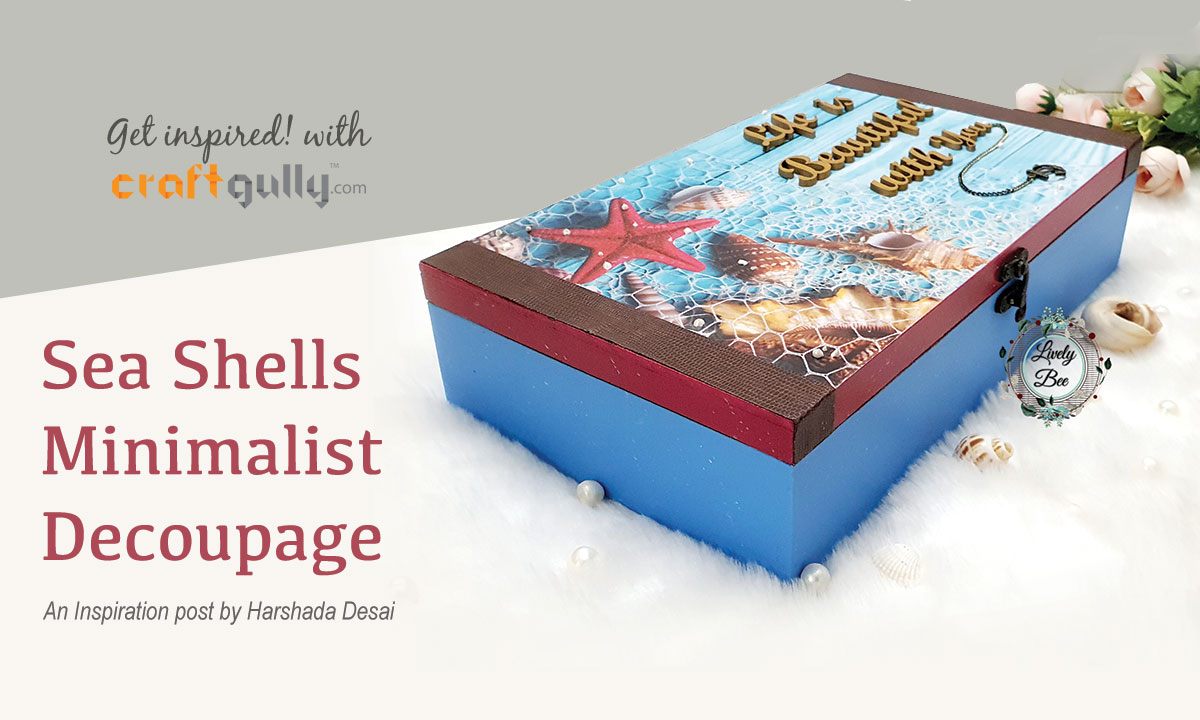 Hello folks,
Sea shore theme never goes out of fashion! Take an opportunity to make your projects with the beautifully designed decoupage papers by CraftGully!
With these beautiful papers, you need minimal accessories on your project. Clean smooth colours add to the beauty of this minimalist box.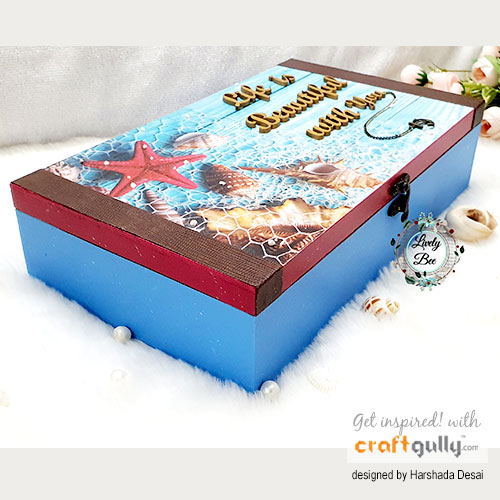 Check out this super easy step by step decoupage process!
Step 1: Take the MDF box, and apply white Gesso on the lid. Let it dry completely.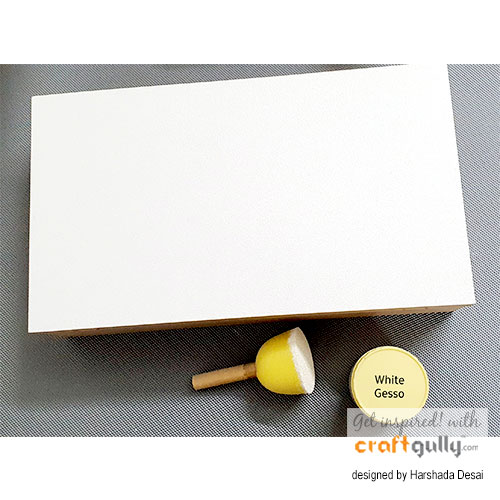 Step 2: Pick your desired shade from the Creative Genie chalk paint range which complements the decoupage paper design. Paint the base of box, inside the box etc.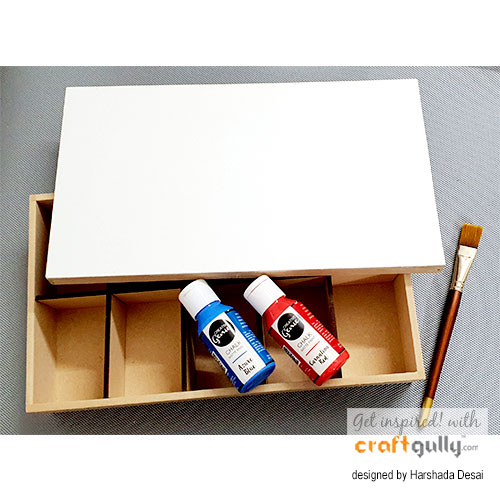 Step 3: Cut the decoupage paper to size. Once gesso on lid is dried completely, paste the decoupage paper by CraftGully using The Perfect DecoCraft Glue. Let it dry for a good long time.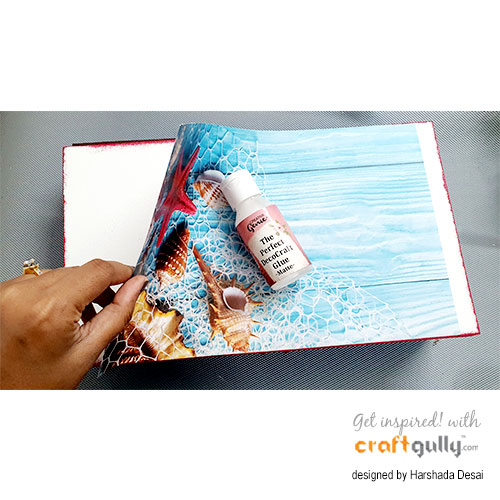 Step 4: Apply generous amount of The Perfect DecoCraft Glue on top of the paper and leave to dry completely.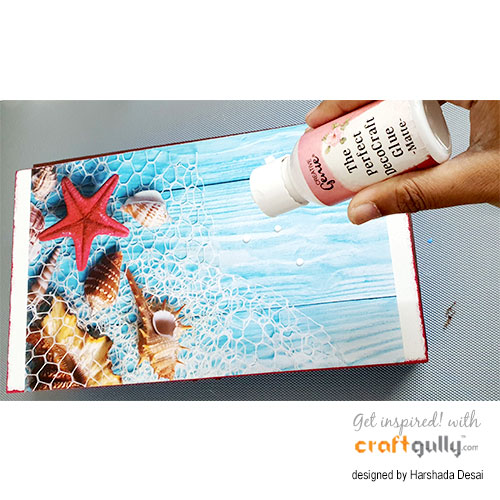 Step 5: Seal the project with a varnish. Add elements to project as your choice.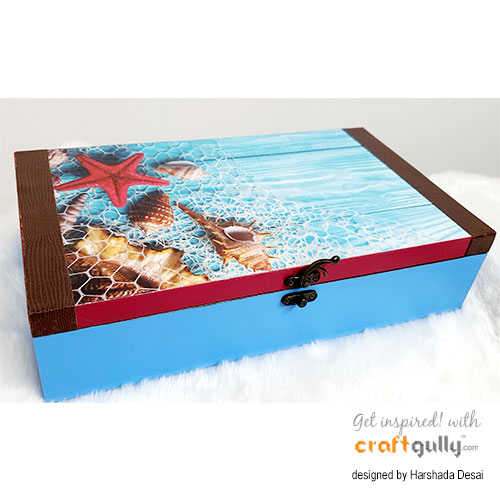 Materials used in this project: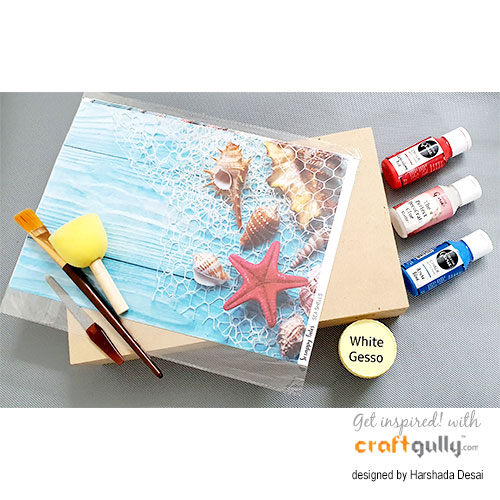 Hope you enjoyed this simple and quick project.
Thanks and regards,
Harshada Desai