Sending Some Love On Decoupaged Trays
02 Apr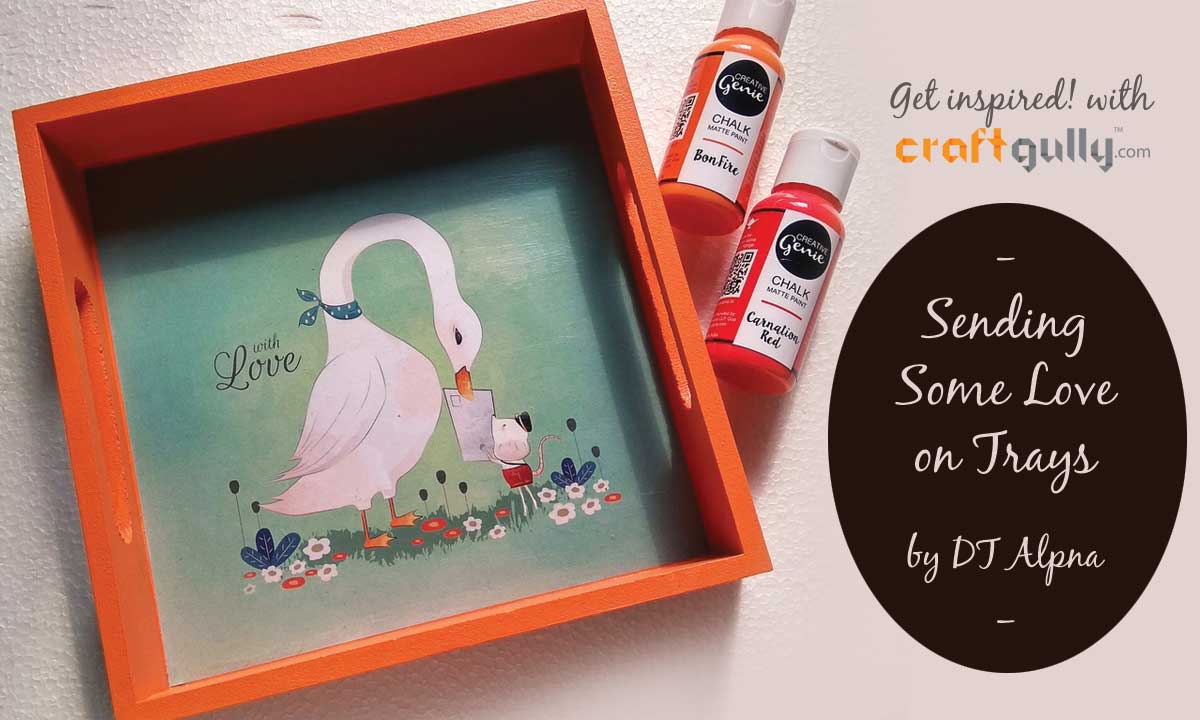 Hi crafty people,
I am Alpna and I am happy to share first project as a DT member for CraftGully.
Recently they have launched the amazing range of products like chalk paints and decoupage papers.
The Creative Genie chalk paints are super creamy and only one coat is enough to give good coverage. The colors are very beautiful and these are not very loud or too dull. I just love the shades of these colors.
So here is my project without any further ado.
I made a set of 4 trays using Carnation Red, Rouge, Bonfire shades of Creative Genie chalk paints and the super cute set of 8*8 Sending Some Love Decoupage Paper Set.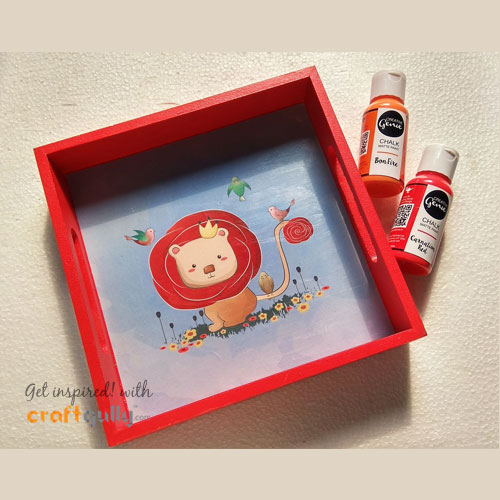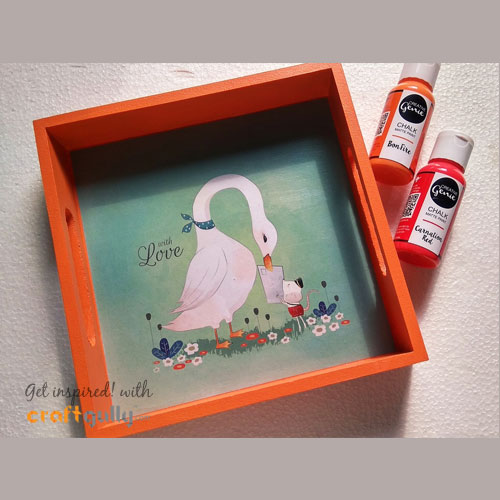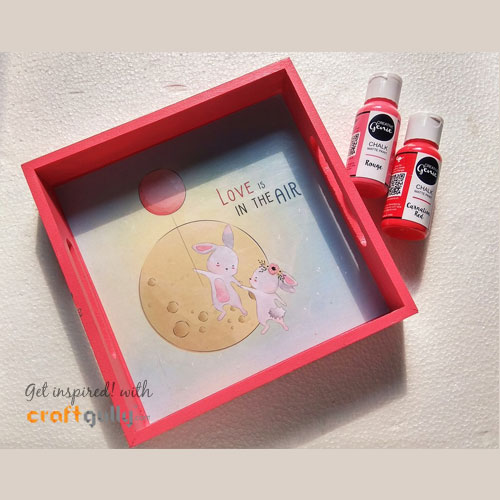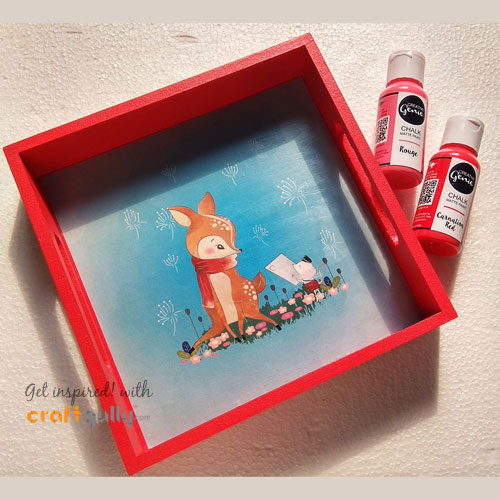 Friends, you can buy these lovely goodies from the following links:
Hope you all like my project.
Please share your comments and subscribe to this blog to be in connect.
Thank you
Alpna