Textured Decoupage Coasters
15 Apr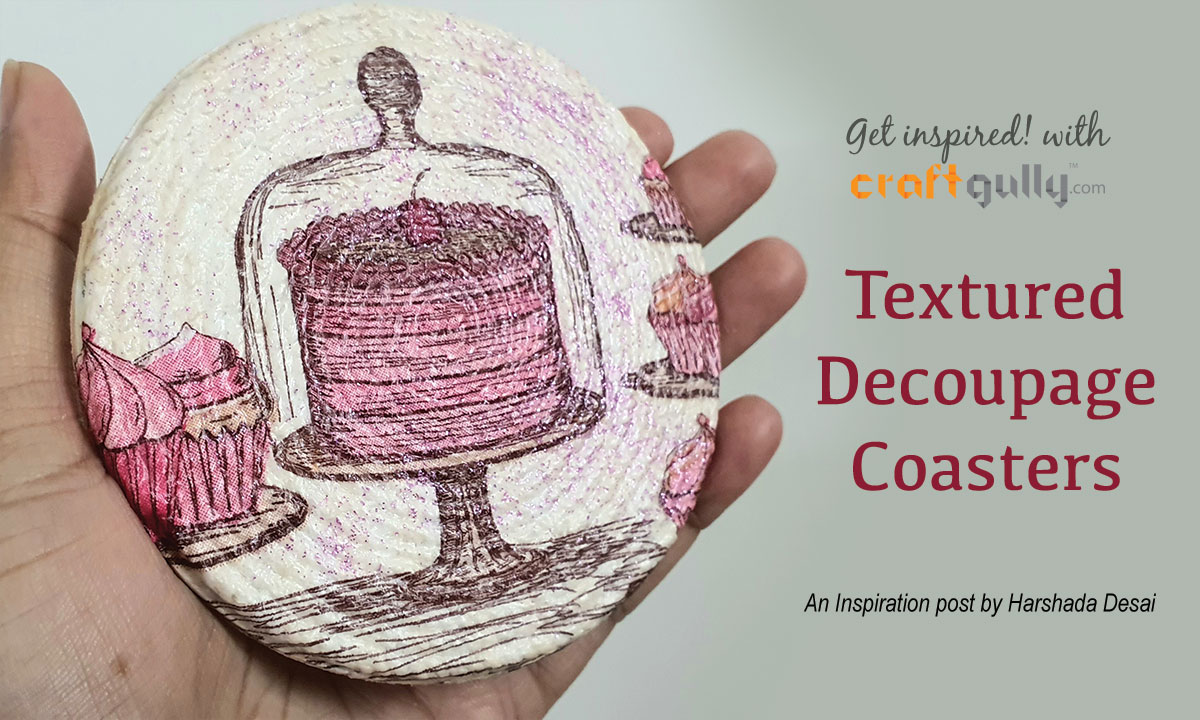 Hello dear friends,
Let's see how to get create these awesome textured coasters without too many supplies.
Get hassle free texture on the surface with just 1 supply - thats the cotton thread by CraftGully.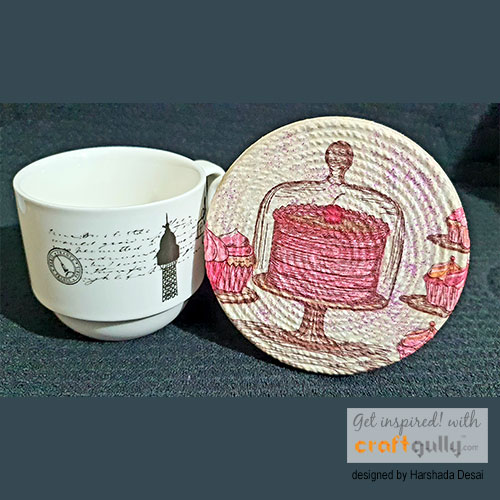 Check out this super easy step by step Threaded Decoupage process!
Step 1: Take MDF coaster and paste cotton thread with glue. Follow the shape of coaster base.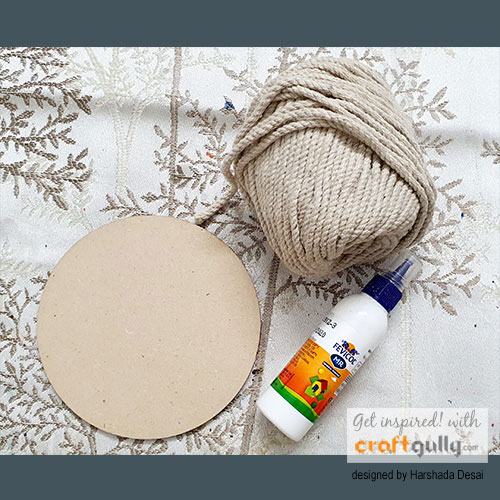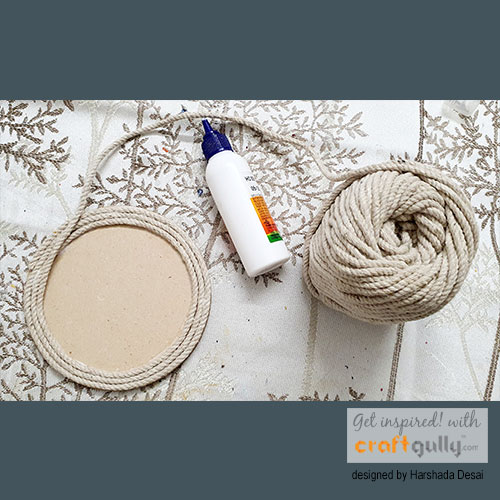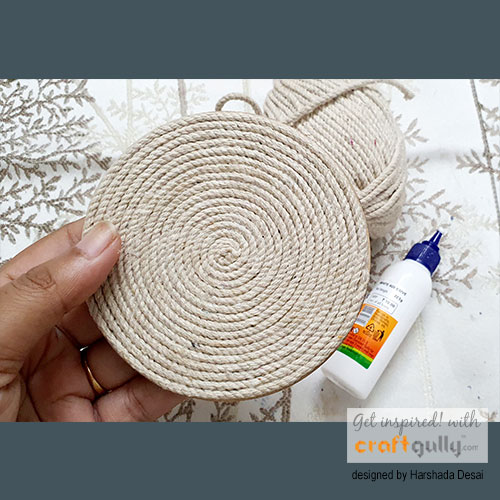 Step 2: Once the glue dries and thread is fixed on base, apply white Gesso on thread, Let it dry completely.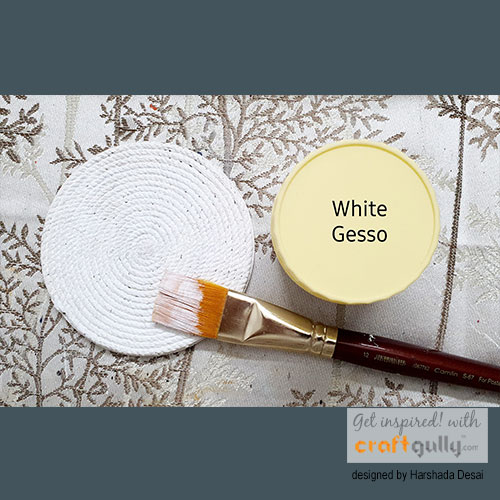 Step 3: Once the gesso on thread is dried completely, paste decoupage tissue by CraftGully. Let it dry for a good long time.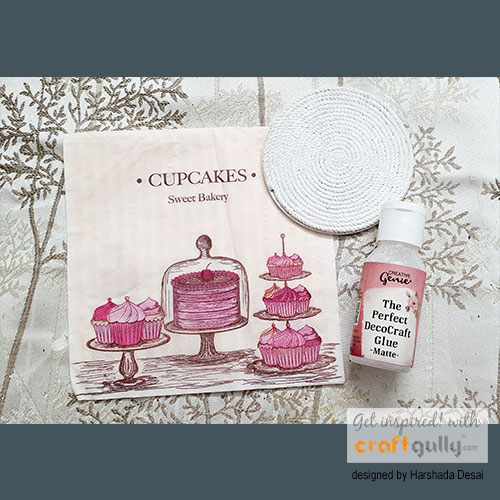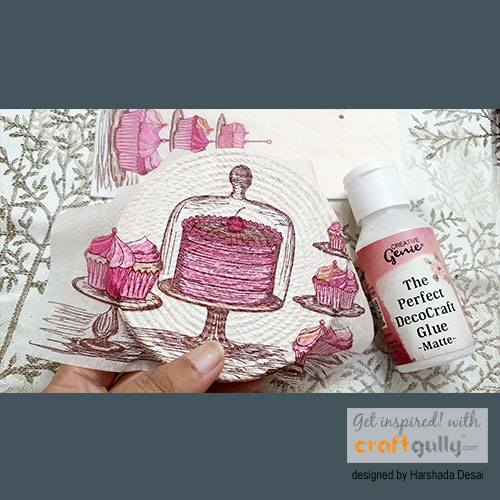 Step 4: Apply generous amount of The Perfect DecoCraft Glue on the tissue. And leave it to dry completely.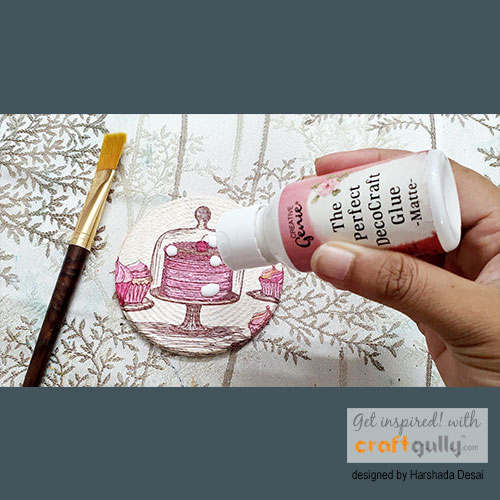 Step 5: Take the desired color of Creative Genie chalk paint range which is complimentary for the decoupage tissue design. Paint the other side of coaster, and let it dry.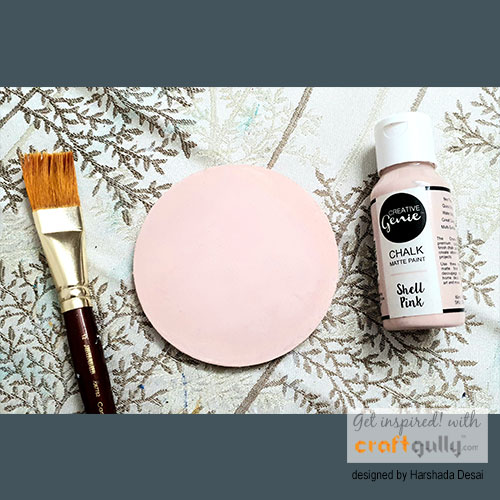 Step 6: Seal the project with The Perfect Varnish + . While applying final coat of Varnish, add some glitter dust to project for enhanced texture!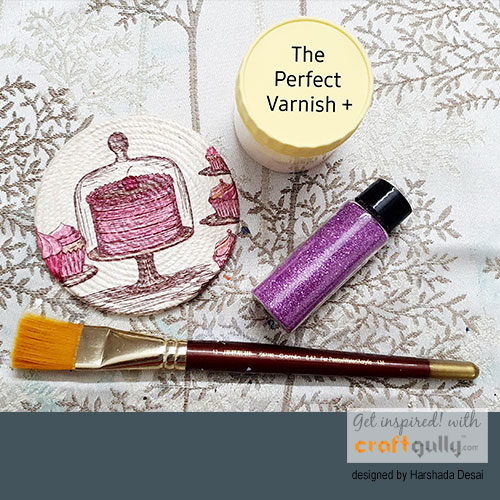 Step 7: Your textured coaster is ready to use.. this can also be used as fridge magnet with addition of magnet at back..!!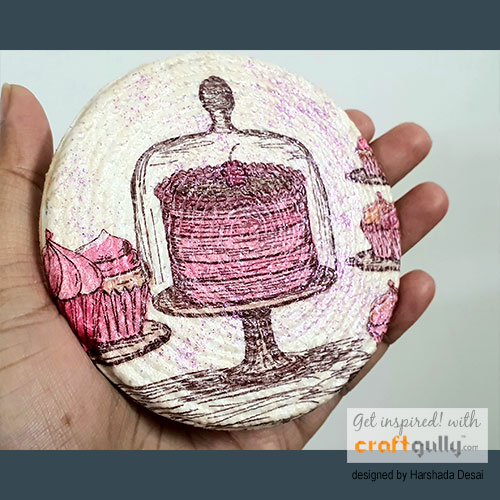 Materials used in this project: