The Renoir Key Holder
28 May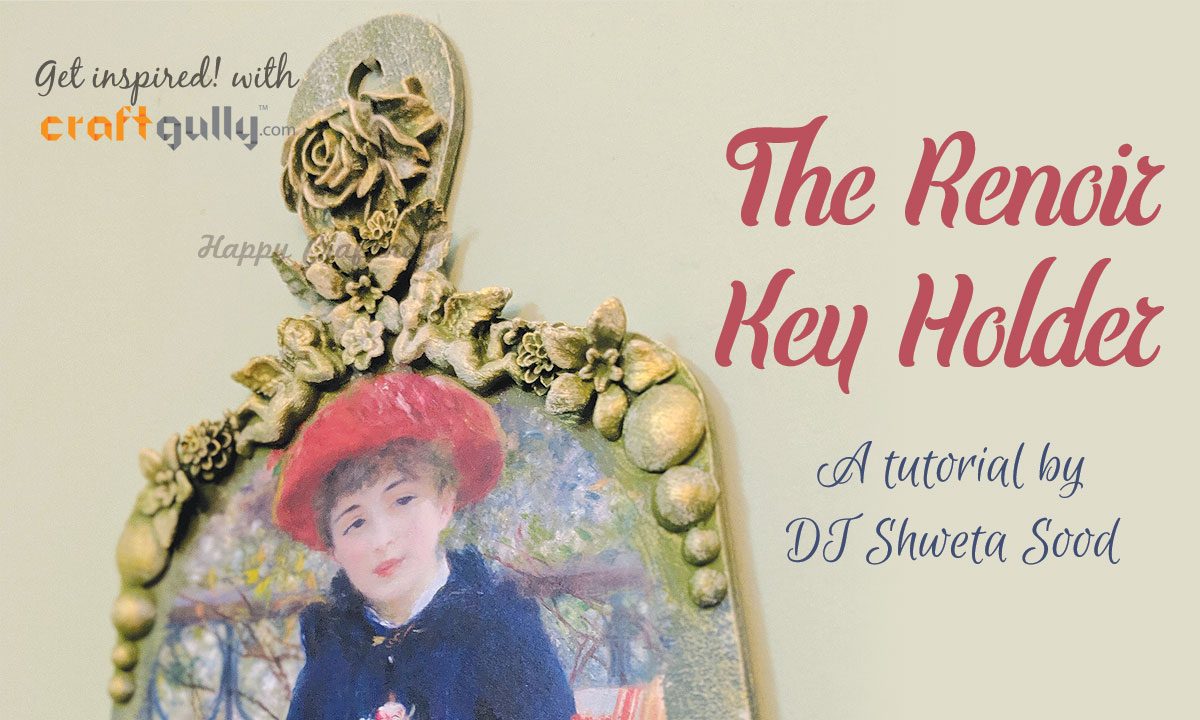 Hi friends! I am really excited about this new decoupage key holder.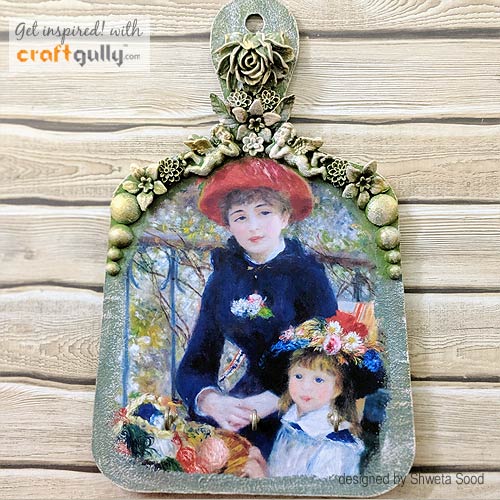 I really wanted to make one for a long time and these CraftGully supplies really helped me. Beautiful decoupage papers with the Renoir Painting from The Great Masters Series and the smooth chalk paints with the golden acrylic paints, the MDF base and multiple small decorative embellishments from the CraftGully store made it possible. I have made a step by step tutorial with pictures to show the process of making this project.
I started with the MDF base and decoupaged it with the beautiful Decoupage Papers with the Renoir Painting of Two Sisters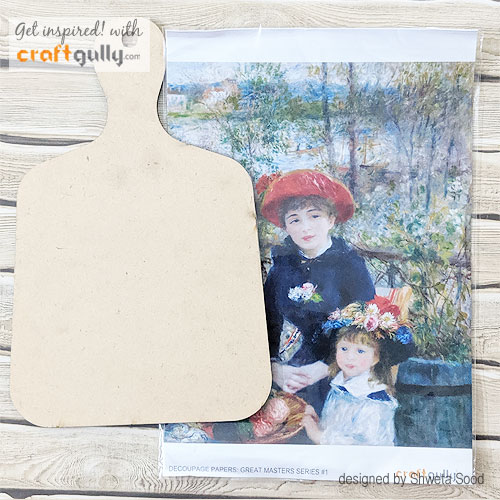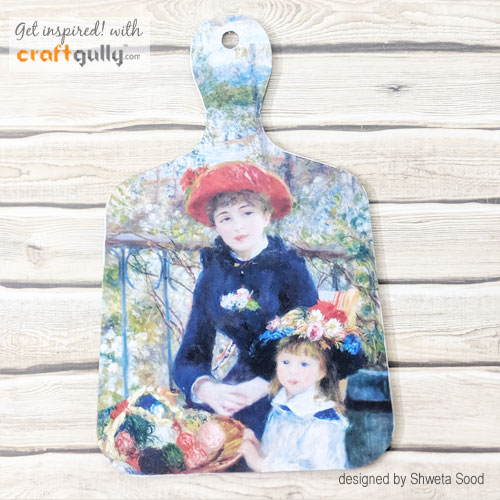 Then I painted the back with the Moss Green Chalk Matte Paint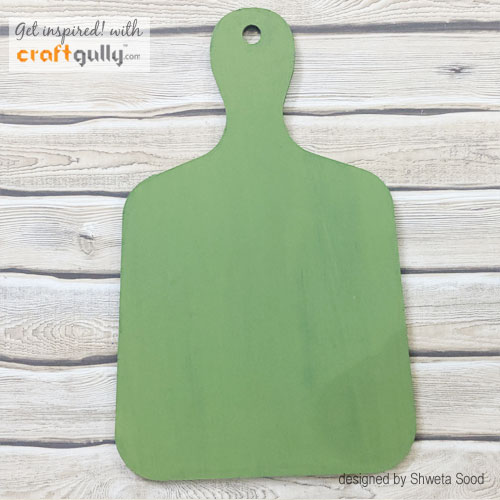 To protect the main image of the decoupage I stuck scrap post-it notes on the front.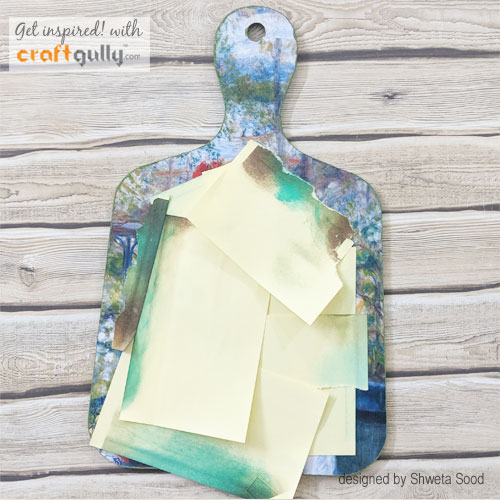 Then I stuck all the different embellishments as desired on the top part.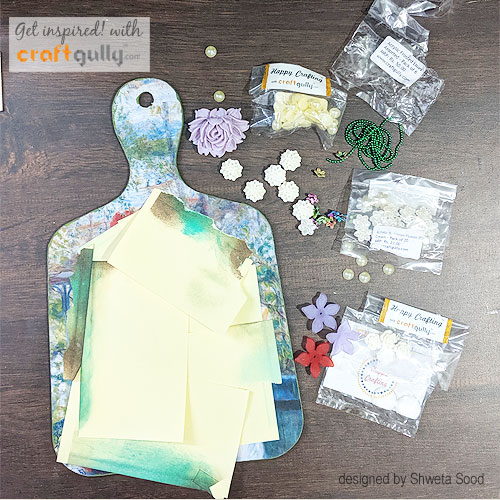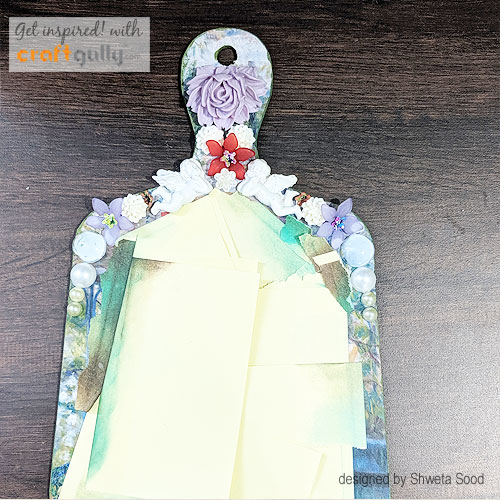 I then painted all the embellishments with the background colour and their base too with.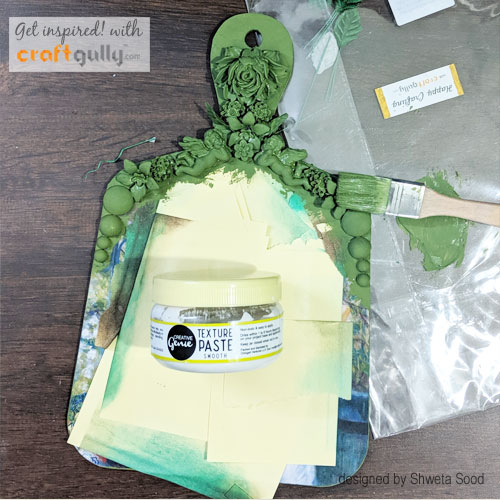 For the edges I decided to distress it with Creative Genie smooth texture paste (modelling paste).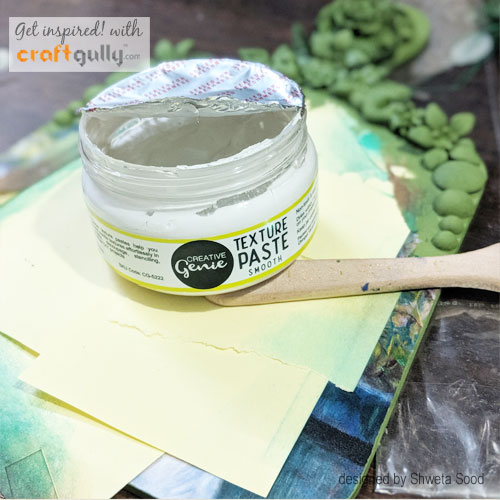 To give it a distressed look I mixed the texture paste with Indigo and Moss Green chalk paints and thoroughly mixed them up.
Then I dabbed a craft sponge in the mixture and distressed it with light hands.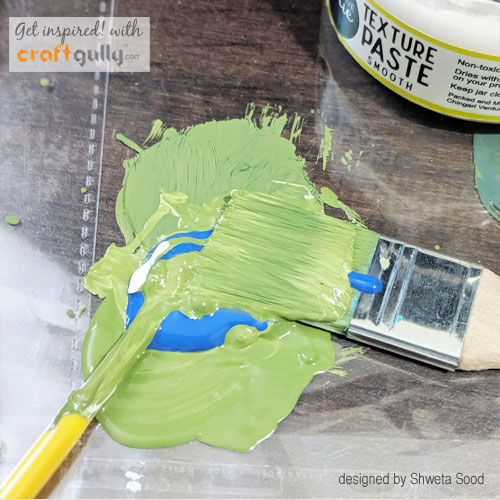 After it all dried up completely, I dry brushed the embellishments and the distressed edges with Shell Pink chalk paint. It gave the whole project a very antique look .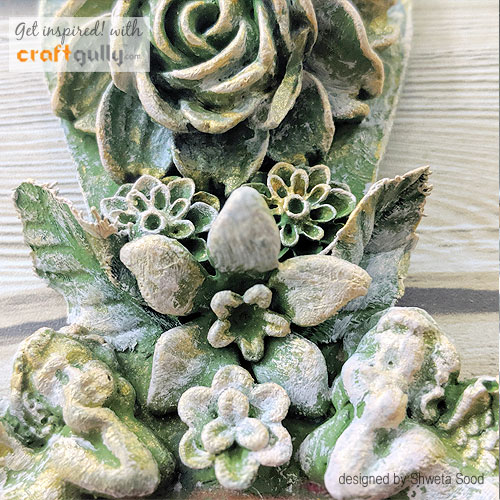 To add a rich bling to the embellishments and edges I dry brushed it again with Metallic Golden Acrylic Paint.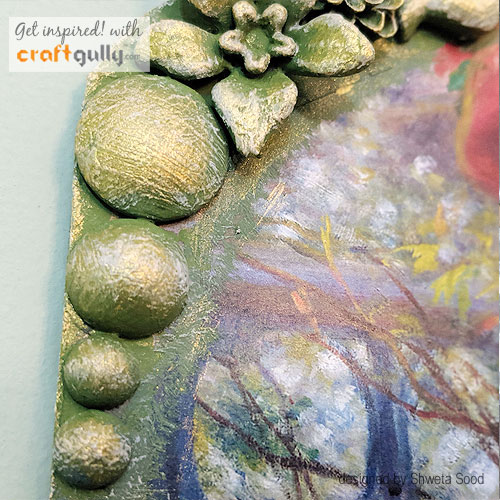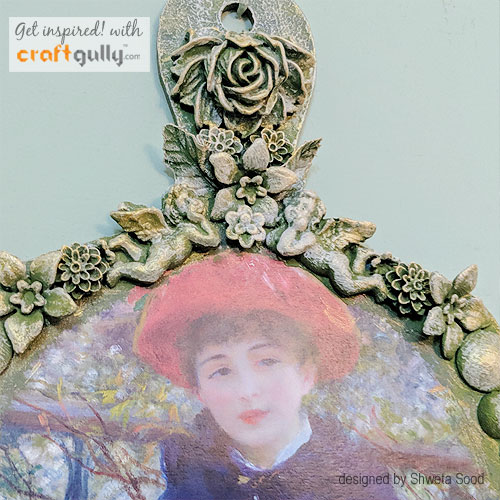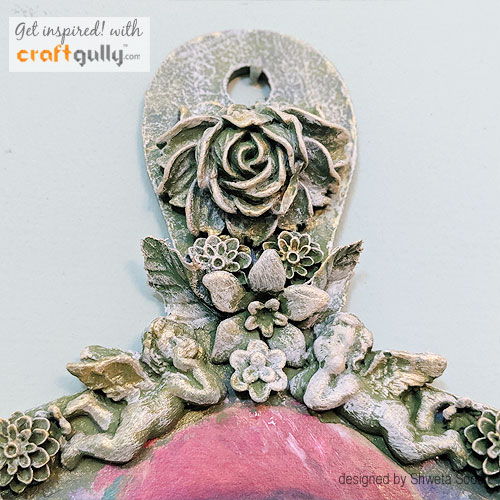 This completed the look of the decoupage Keychain Holder. I added the hooks to hang the keychains and it was finally ready!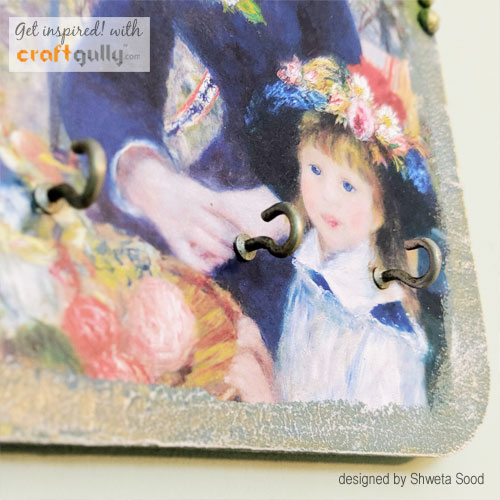 Materials Used in the project: