The Van Gogh Fruit Tray
25 Jun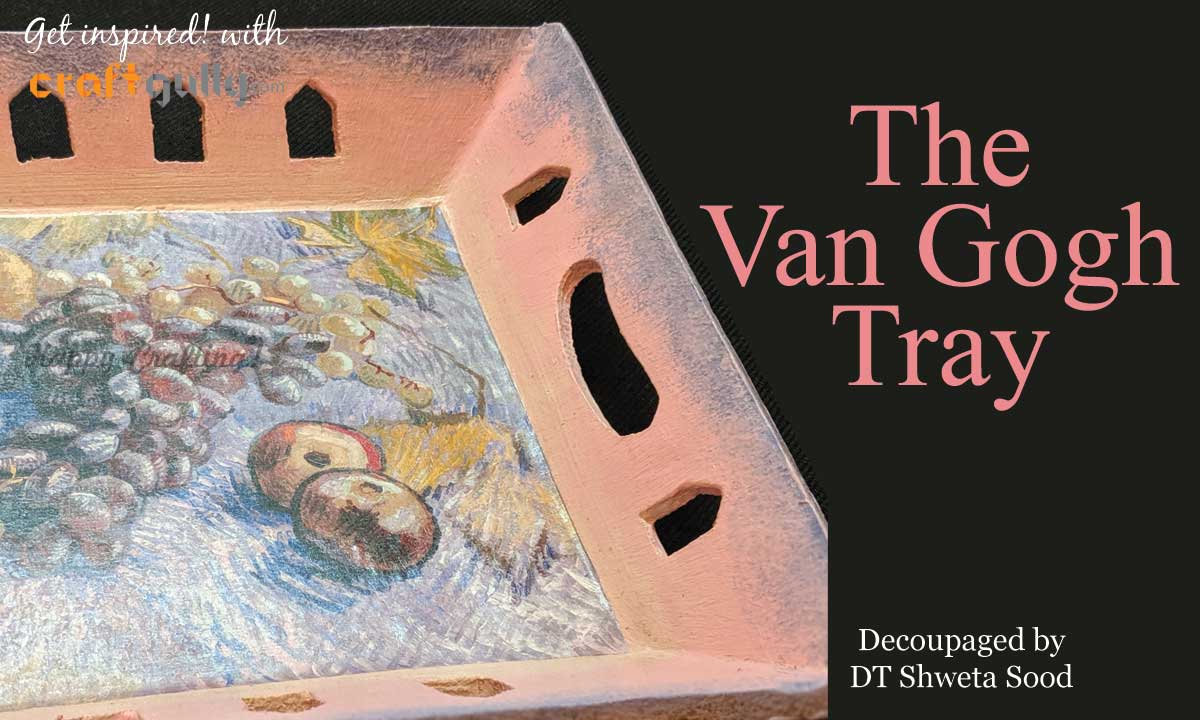 Hi friends!
On a vacation to my hometown and I carried very few supplies for my new DT post.
It was surprising that I could make this beautiful decoupage tray with the little supplies I had brought along with me.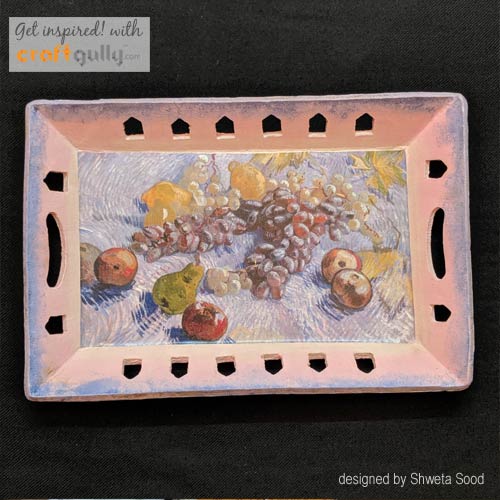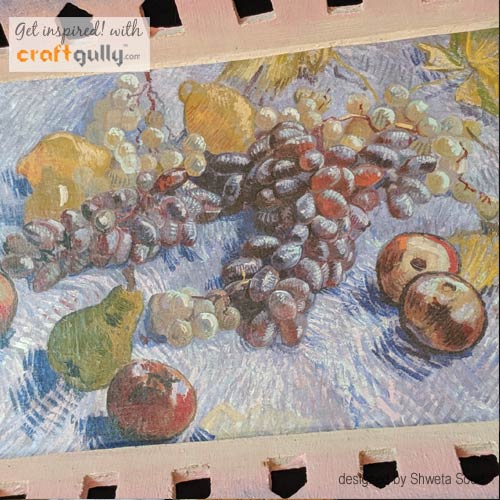 Beautiful decoupage papers from The Great Masters Series #3 with Vincent Van Gogh's Painting along with coordinating Creative Genie chalk paints from CraftGully were enough to transform this raw wooden tray into a gorgeous decoupage fruit tray.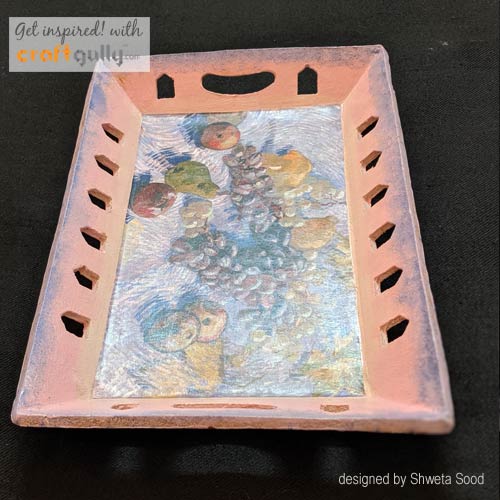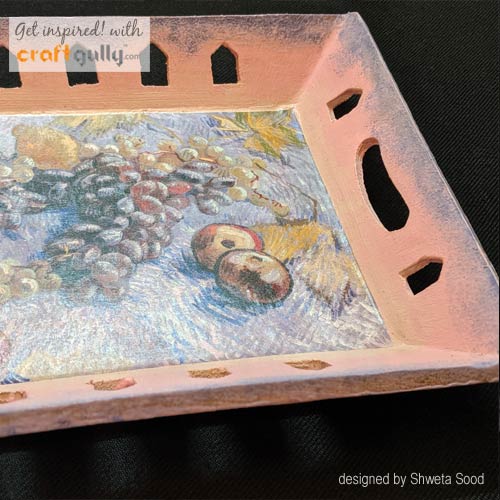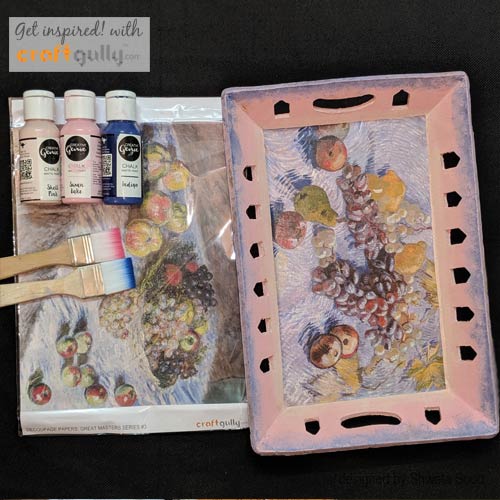 Products used in this project:
I hope you too get inspired to create wonderful decoupage art !