Upcycled Jar
11 Nov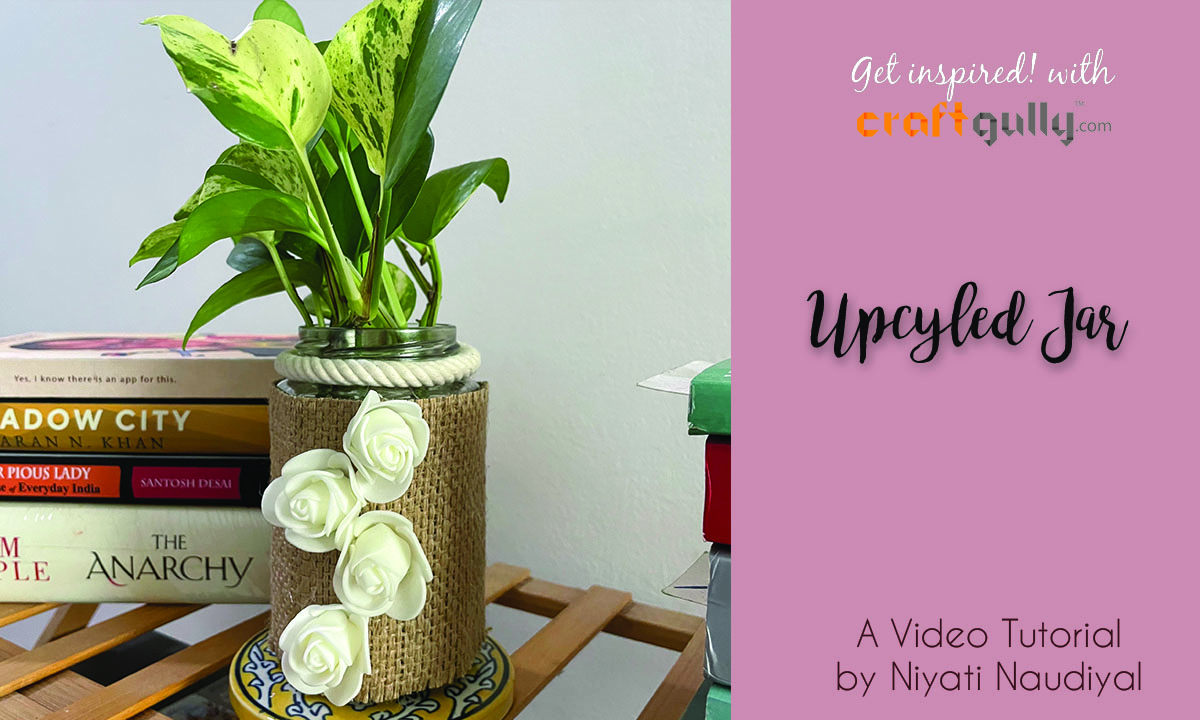 Hello all,
Upcycle those mason jars lying around in your house with this easy-to-follow technique.
I used a piece of
burlap
from CraftGully to cover my mason jar. The best part of this design is that even if you aren't able to remove the sticker labels from the mason jar completely, it would still work (unlike other bottle upcycling designs).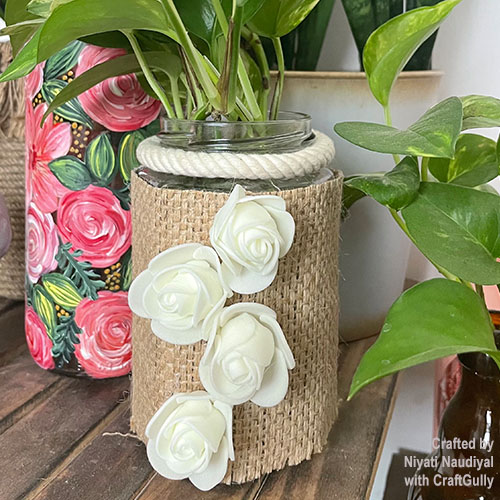 Just cut the
burlap
according to the size of your jar and stick it around the mason jar. Accentuate the design with CraftGully
foam flowers
(there are a ton of options that you can choose from).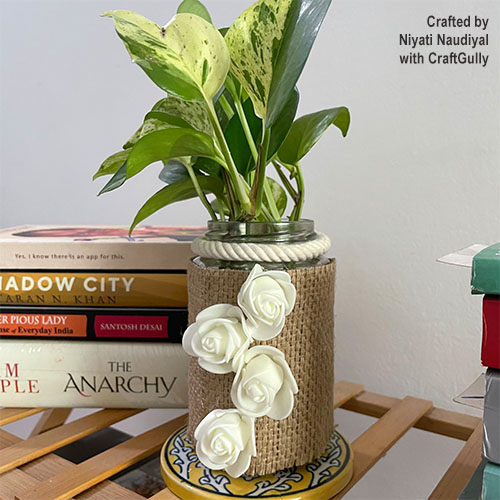 I've chosen white because I am going for a minimal theme. And finally, to finish off the design, add a
thick cotton macrame rope
around the neck of the jar to complete the look.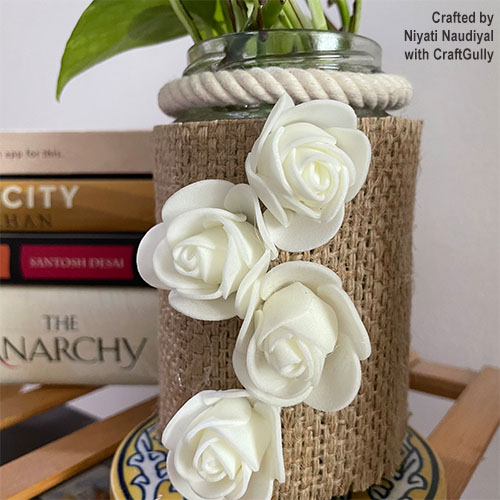 And there you have it, In three easy steps a beautiful planter, perfect for water-based plants like Pothos.
So, what do you think? Will you be making this? Let us know in the comments below.