Vintage Decoupage Box
28 Dec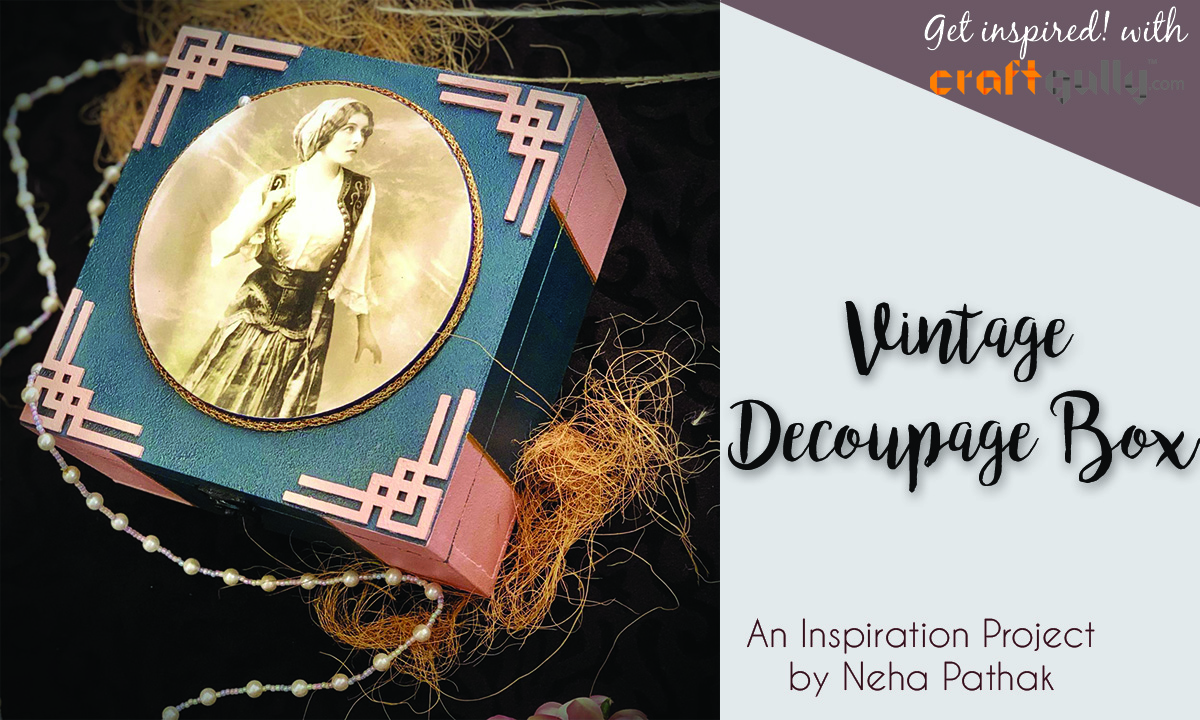 Are you a vintage theme lover? Do you love having vintage decors at home? Do you love their simplicity, and elegancy? Then, this is for you.
This time I made a vintage decoupage box which is a simple yet beautiful box for gifting or storage purposes.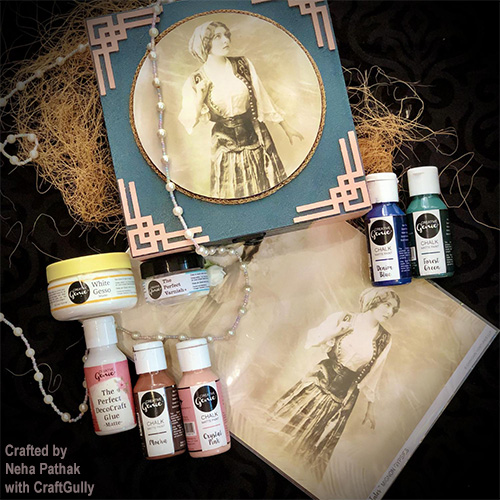 For this project, I first primed my wooden MDF box with Creative Genie White Craft Gesso.
Once dried, I used masking tape to divide portions to add two different shades of chalk paints. For that, I used Crystal Pink chalk paint and then an amalgamation of three different chalk paints i.e. Forest Green, Denim Blue and Mocha.
Let them dry completely. Meanwhile, I decoupaged a picture from scrappy tales decoupage papers Mignon Gypsies design on a round wooden plaque. I used The Perfect DecoCraft Glue for the purpose.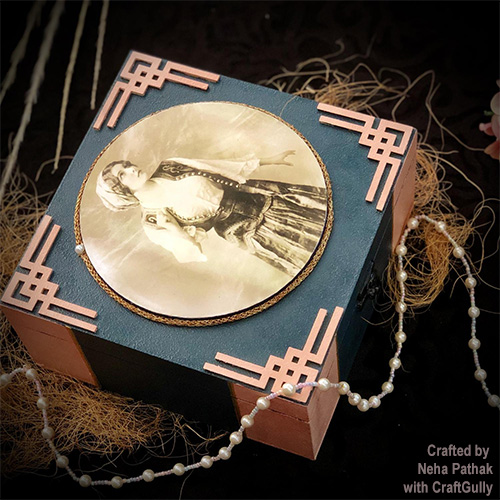 I applied a layer of DecoCraft Glue on the top as well. Once dried, I pasted it on top of the box. To add more vintage look to it, I added corner designs and a bronze lace around the plaque.
Finally I applied The Perfect Craft Varnish+ to keep my box safe from all dust and damage! And voila! We are done with a gorgeous vintage decoupage box.
Materials Used:
Chalk Paints - Crystal Pink, Forest Green, Denim Blue and Mocha
Acrylic Paints - Metallic Gold
The Perfect Craft Varnish+
Craft Gesso - White Matte
The Perfect DecoCraft Glue
Decoupage Papers A4 - Mignon Gypsies
Masking Tape