Vintage Mirror
25 Apr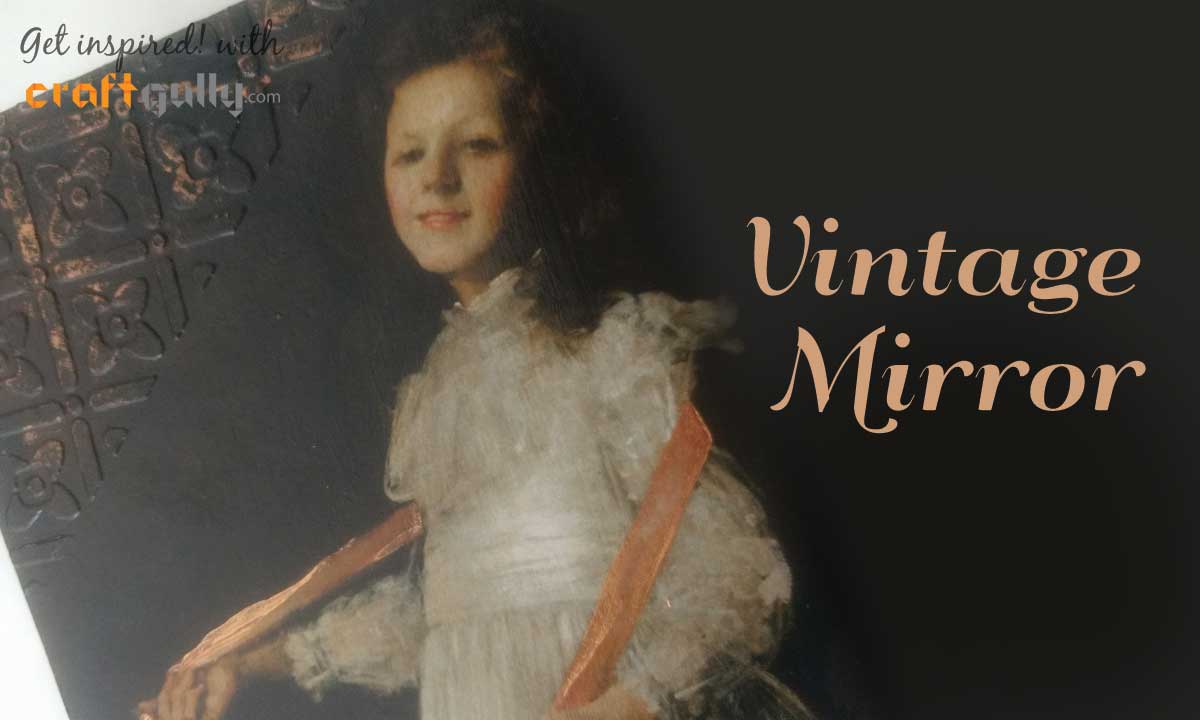 Hello there
This project was super fun to do as we used a MDF chopping board blank to make a mirror! You read that right! From a chopping board to an elegant vintage hand mirror.
With a beautiful decoupaged pretty girl on one side and a mirror with dimensional background on the other side, this awesome vintage mirror is a project you will want to make for yourself.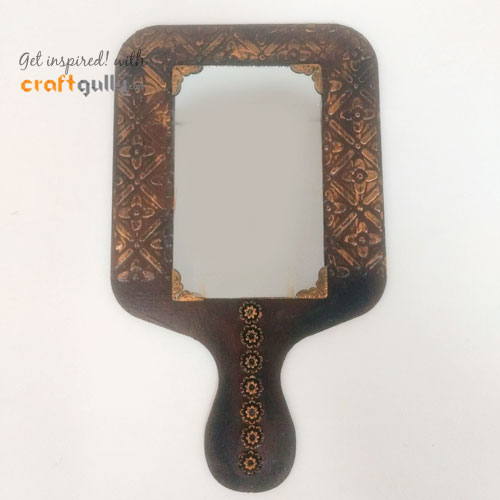 First we started with one of the Decoupage Papers from the Great Master Series #2. This particular print is of the painting 'Alice' by William Merritt Chase
We decoupaged one whole side with the paper.
Dimensional stencilling with Smooth Texture Paste was done on a corner followed by a blending of Creative Genie Black Chalk Paint and Creative Genie Mocha Chalk Paint shades and then a dry brushing of Creative Genie Metallic Copper Acrylic Paint on the design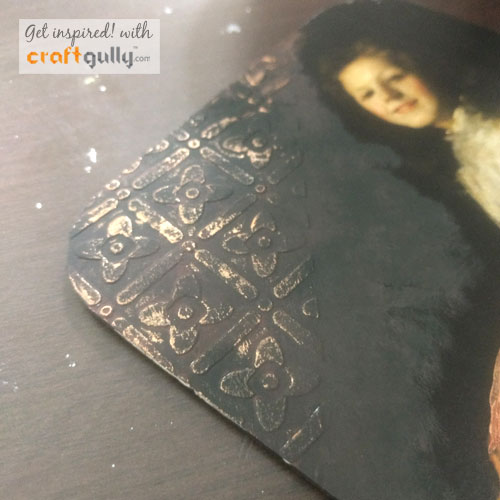 The same dimensional stencilling and colouring was done on the other size of the mirror but covering more than half of the entire side.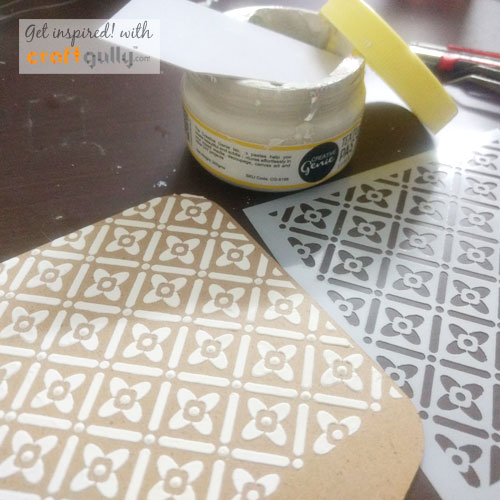 Album corners were added to the mirror and then the handle was embellished with flatbacks.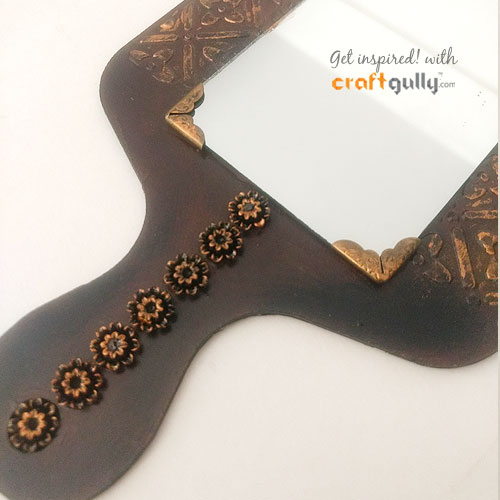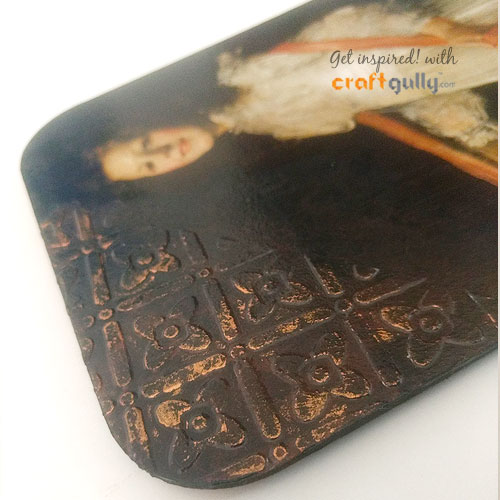 A coat of varnish and you are ready to say 'Mirror Mirror'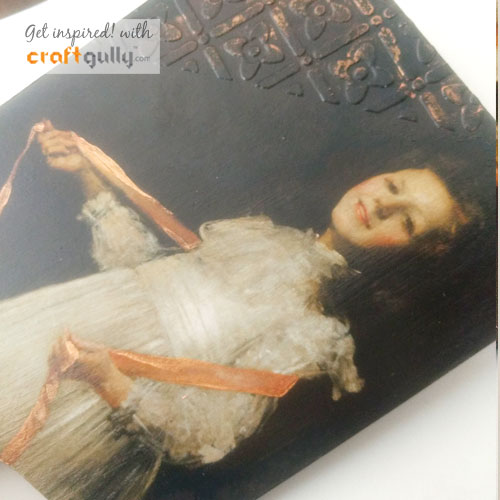 Products used in this project: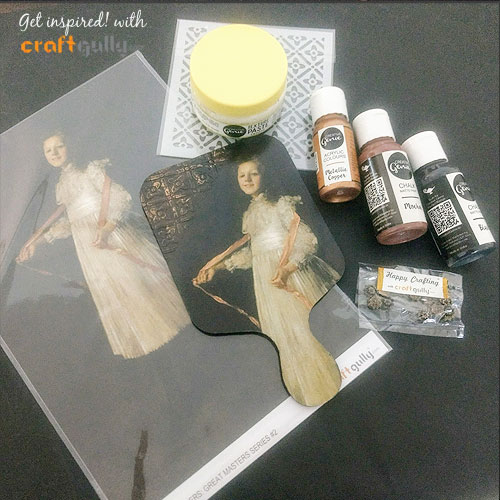 Hope you enjoyed this project!