Wedding Bouquet
20 Jan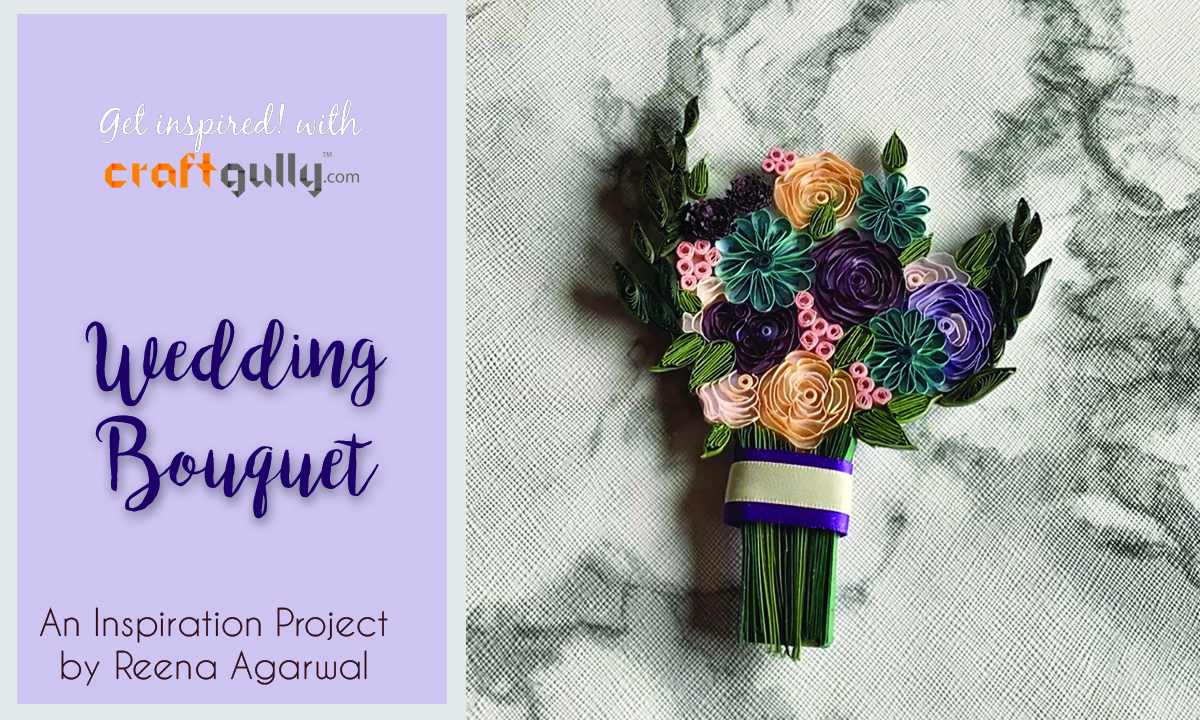 Project By
0 Comment(s)
258 View(s)
Quilling
Have you tried making a wedding bouquet?
Today, let's look at a wedding bouquet made with quilling.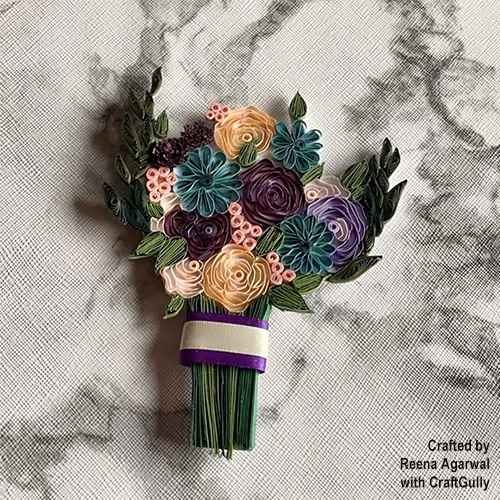 Weddings are special occasions. A wedding bouquet is considered to bring happiness and satisfaction in marriage, while the ribbon with which the bouquet is tied symbolises fellowship.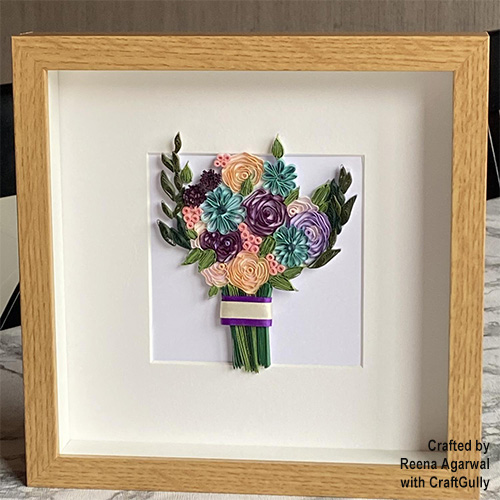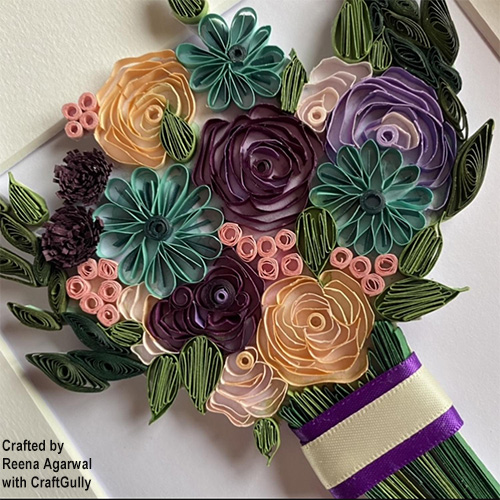 This time I have come up with an elegant wedding bouquet. Flowers have been made with the edge quilling technique. Leaves are made with loose coils and using the zig-zag technique.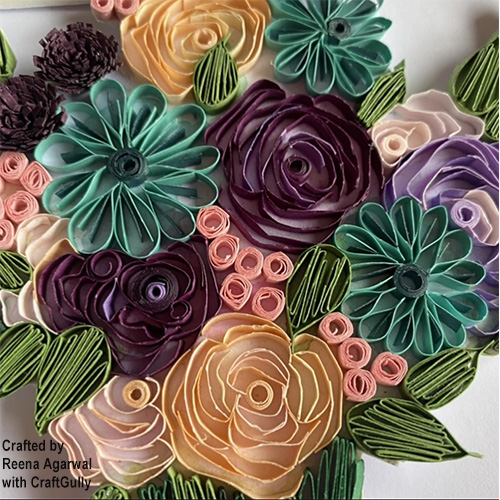 I have framed the bouquet in an oak shadow box frame. This is an ideal gift for newlyweds. Isn't it lovely!
Try making this for your dear one's wedding! They will love it.
Materials Used: